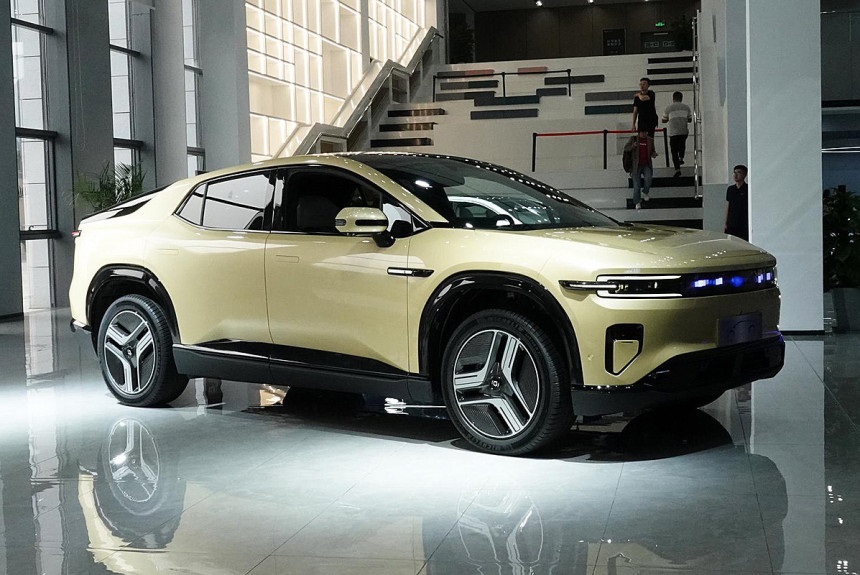 This electric car has no name yet, only the factory code CD701. Although the first announcement was in the summer of 2022, and the debut of the conceptual version took place last spring at the Shanghai Auto Show. Now Changan has shown a pre-production version: in this form, CD701 should reach the assembly line in early 2024.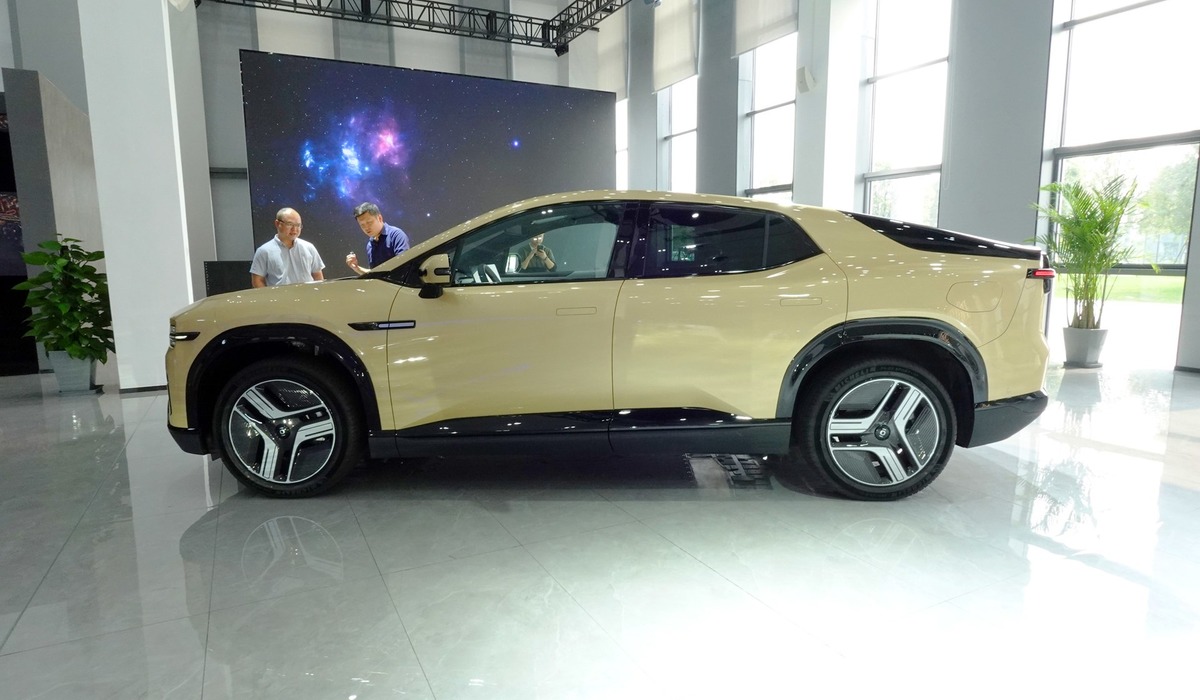 The most interesting thing about this electric car is the body structure. This is not a coupe-like crossover, as it may seem when looking in profile, but a disguised pickup truck. The rear is equipped with a cargo compartment, separated from the passenger compartment by a rigid partition with glass. A folding side is equipped in the stern, and the glass roof of the compartment can be moved forward (in whole or in part).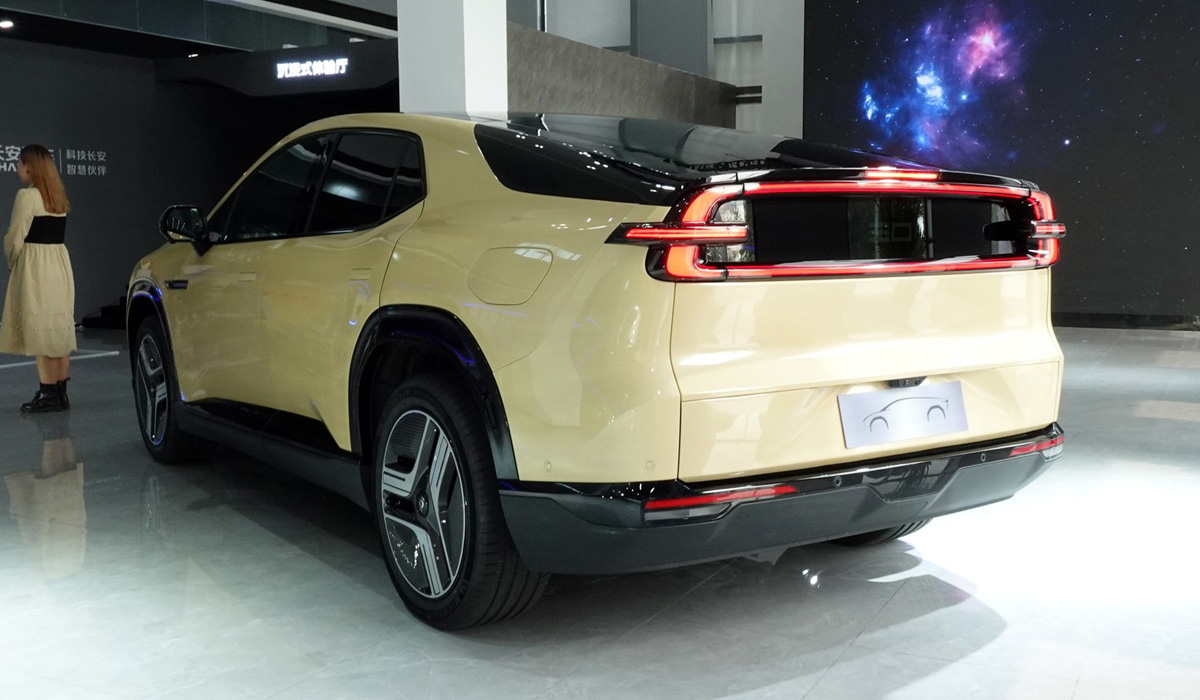 The Tesla Cybertruck has a similar design, but the Chinese Changan CD701 is still noticeably more compact: about five meters in length instead of 5.9 m for Tesla (other parameters have not yet been made public). The standard wheels are 21 inches in diameter. The headlights are connected by a wide display on which various pictograms and inscriptions can be displayed.
The interior is made according to the latest fashion: a minimum of physical keys, rounded shapes, a projector instead of the usual devices — and only one large central display on the front panel, turned towards the driver. Or not one? It is necessary to pull back the passenger's sun visor, and there will be a second screen of the multimedia system! Serial cars have never had this before. The transmission control selector is located on the steering column.
Changan CD701 will be the first model based on the new modular SDA platform, the main advantage of which will be advanced on—board electronics, namely, driver assistance systems and autopilot. Steering and braking system are implemented "by wire". The chassis of the so-called cross-pickup truck is completely aluminum, with pneumatic cylinders, the front suspension is arranged according to a two-lever scheme, the rear is multi-link.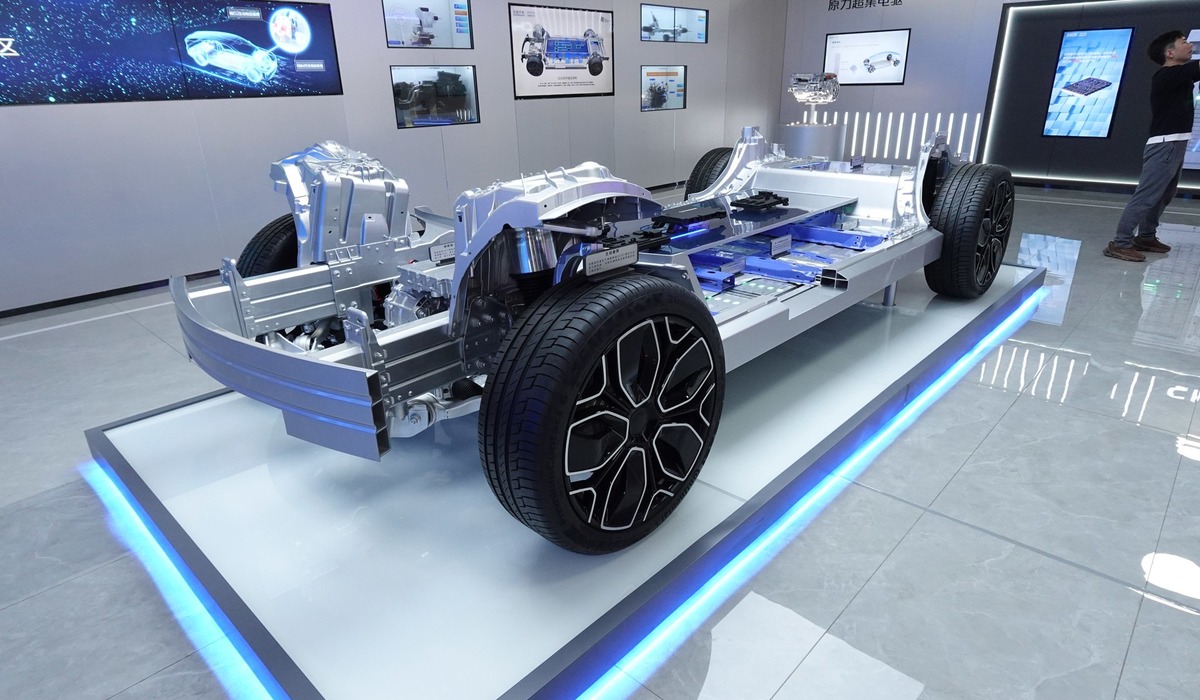 It is stated that versions with rear (245 hp) or all-wheel drive (408 hp) will be offered to choose from. Other technical details will be announced closer to the start of production and sales.
(Visited 1 times, 1 visits today)