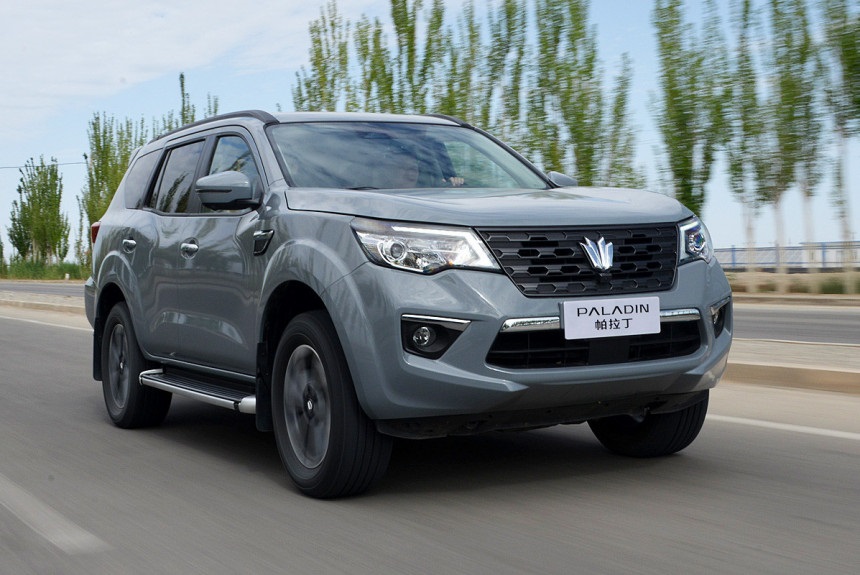 The Motorinvest company, which became the official distributor of the Dongfeng brand in Russia in the summer, announced a large-scale expansion of the model range. Eight new models are on the line at once! Seven of them are crossovers. The technical data of the cars in the Russian specification will be announced later, not to mention the configuration and prices. However, the cars themselves have already been revealed.
Let's start with the Dongfeng Aeolus range: three crossovers will join the Shine Max sedan. The first is the Dongfeng AX7 of the second generation with a length of about 4.6 m (1.5 liters, 190 hp in China), which has been produced since 2018, but after it underwent restyling. The second is the Dongfeng Mage youth SUV, known in China since last year under the name Haohan (1.5 liters, 204 hp). And the third model is Dongfeng Huge, or Haoji for the PRC market. The latter is already on sale in Belarus, where two modifications are offered to choose from — with a 1.5 engine with a capacity of 190 hp (the price in terms of Russian rubles is 3 million 376 thousand) and a 245-horsepower hybrid (3 million 920 thousand).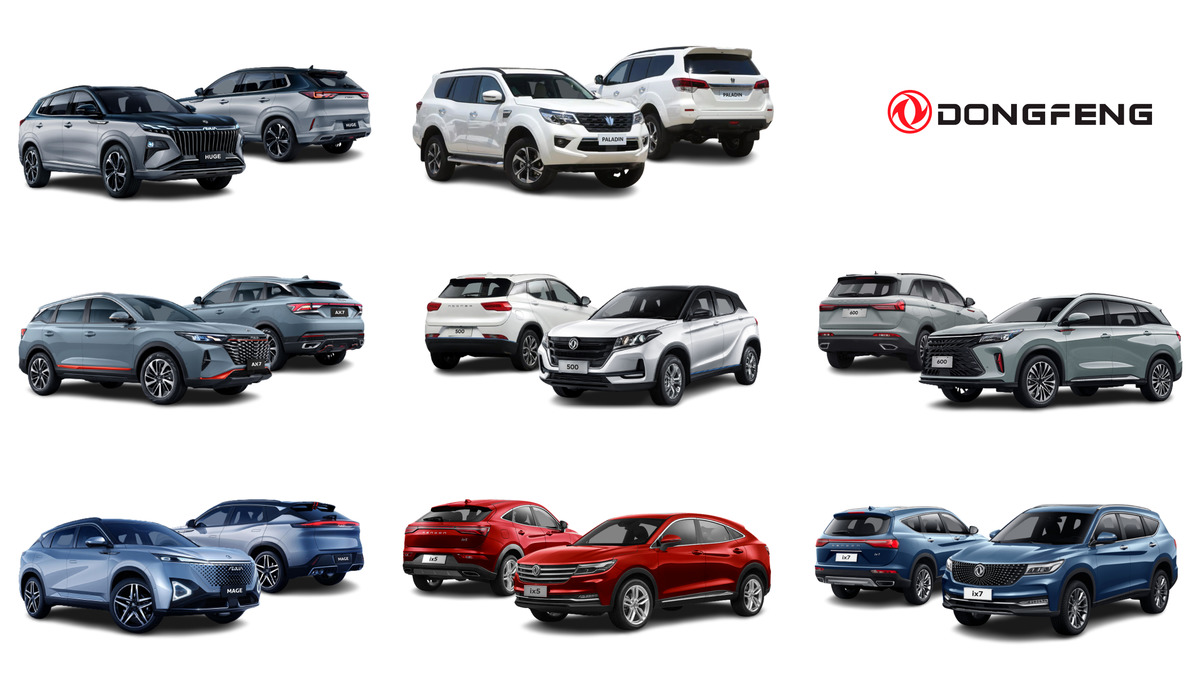 Among the DFSK Seres cars (joint developments with Seres), the recently returned Dongfeng 580 three-row crossover will be joined by four more models. The 4.4 m long Dongfeng 500, which in its electric version is known to us as the Evolve i-Joy, is called the Fengguang 500 in China and has been produced since 2019. It is equipped with an atmospheric engine (116 hp) or a turbo engine (150 hp) with a volume of 1.5 liters. The second model is called the Dongfeng 600, but in fact it is the Dongfeng 580 of the second generation (1.5 liters, 184 hp), presented in the fall of 2021. The third and fourth models are the 4.7 m long Dongfeng ix5 coupe, introduced at the beginning of 2018, and the 4.9 m long Dongfeng ix7 unified with it, shown in 2019. Interestingly, the ix7 is no longer for sale in China.
Completing the list of announced novelties is the Dongfeng Paladin frame SUV (in the title photo), which premiered just two months ago. This is a relative of the Nissan X-Terra model, it is equipped with a licensed Mitsubishi gasoline turbo engine (2.0 liters, 228 hp). It is expected that all eight new models will appear in Russian dealerships before the end of the first quarter of 2024.
(Visited 4 times, 1 visits today)