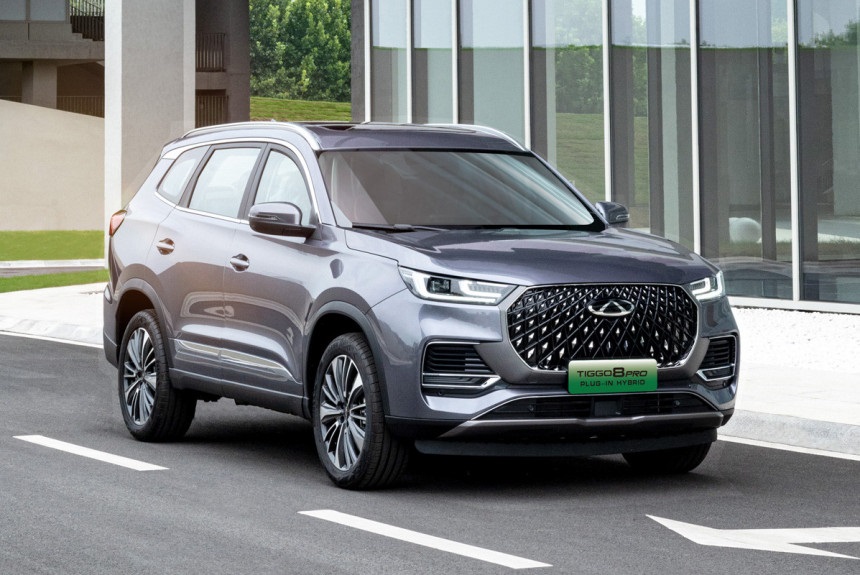 The Russian representative office of Chery is preparing a hybrid version of the Tiggo 7 crossover to enter the market, and at the same time we will have an updated senior Tiggo 8 hybrid. Now such a crossover is called Chery Tiggo 8 Pro e+, sales at Russian dealers began in May this year. But back in 2022, the restyling of the entire family took place in China. The petrol Tiggo 8 Pro Max with all-wheel drive was the first to reach us, and soon it will be followed by a rechargable hybrid, which will also change its name to a more understandable and euphonious one: now it is Chery Tiggo 8 Pro Plug-in Hybrid.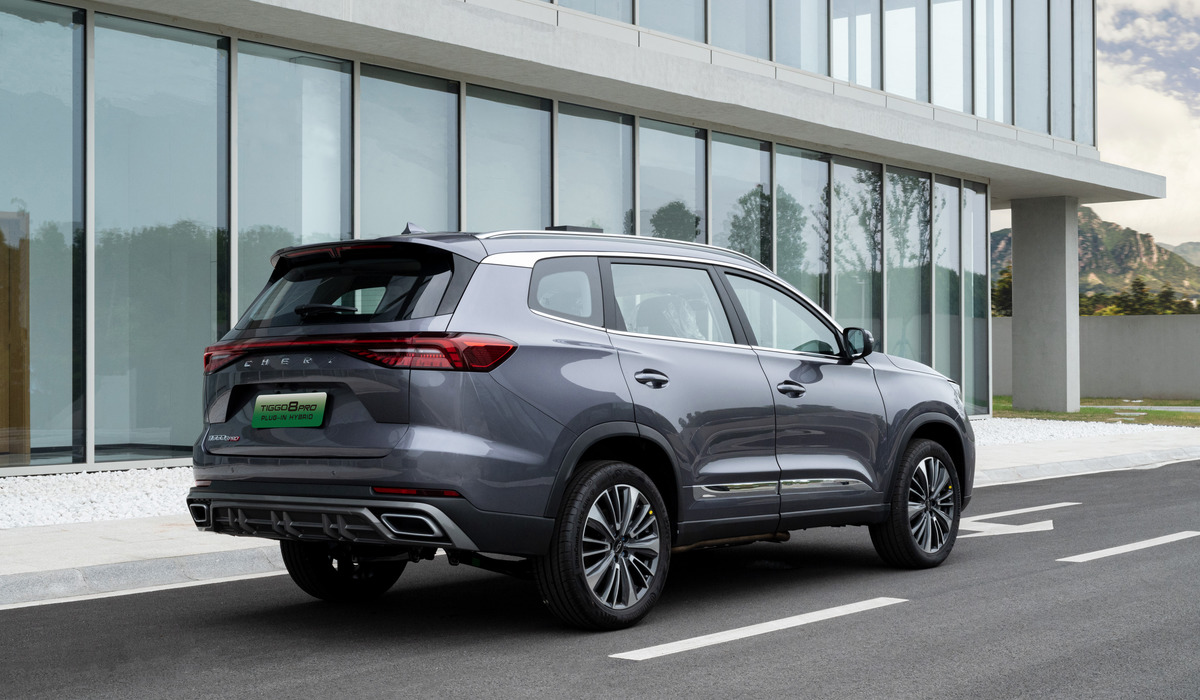 The list of updates for the recharged model is the same as for the gasoline one. Unlike cars for the domestic market of China, our Tiggo 8 did not get a new front design — they limited themselves to a radiator grille with a glowing emblem. But the design of the stern has changed: there are new lights connected by an LED strip, other luggage door and bumper. The interior is completely new: the front panel, steering wheel, central tunnel, door panels and all accessories have been changed. In front of the driver are two curved screens of 12.3 inches each, combined into one panel. The separate touchscreen of the climate system has disappeared, instead there are cup holders at the base of the center console. And the physical buttons under the central deflectors, which are responsible for the most important parameters of the microclimate, have given way to sensory ones.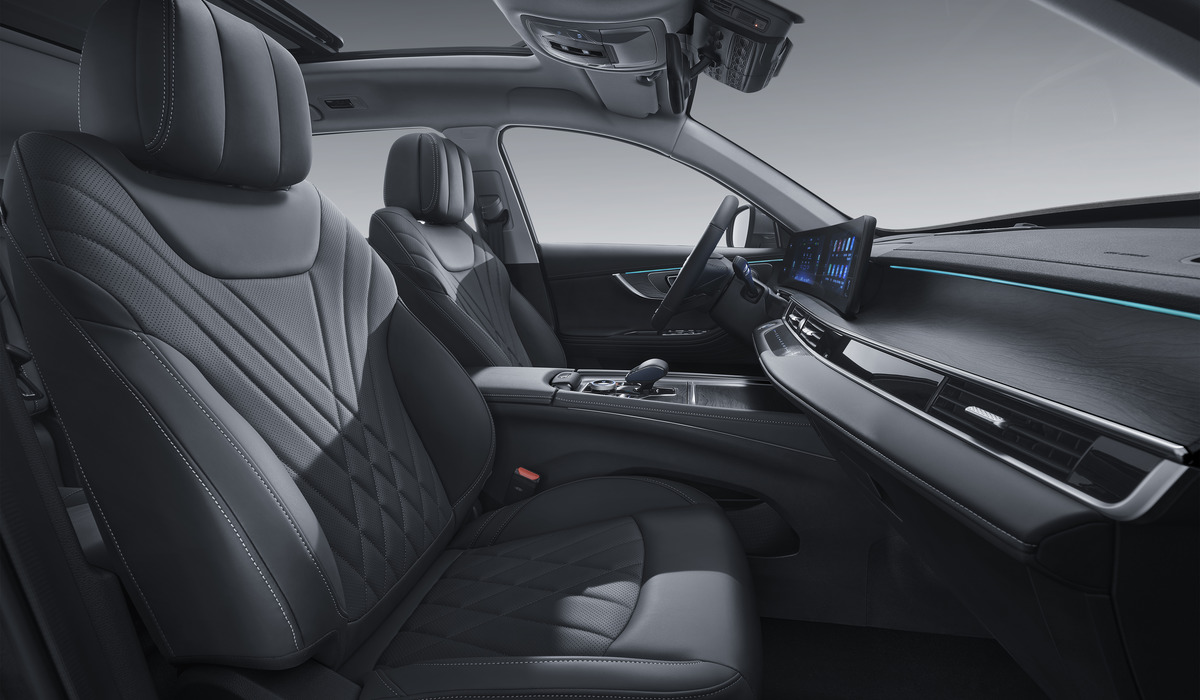 There were no changes in the technique: we talked about it in detail here. The Chery Tiggo 8 Pro Plug-in Hybrid is equipped with a power plant consisting of a 1.5 gasoline turbo engine with a capacity of 147 hp, as well as two electric motors at once. One of them rotates the wheels, and the second works in generator mode to recharge the battery. The total output of the power unit is 235 hp, but the drive is only front. The manufacturer promises acceleration to 100 km/ h in 7.5 seconds and a range of up to 1000 km in highway mode (with a full tank and a fully charged battery).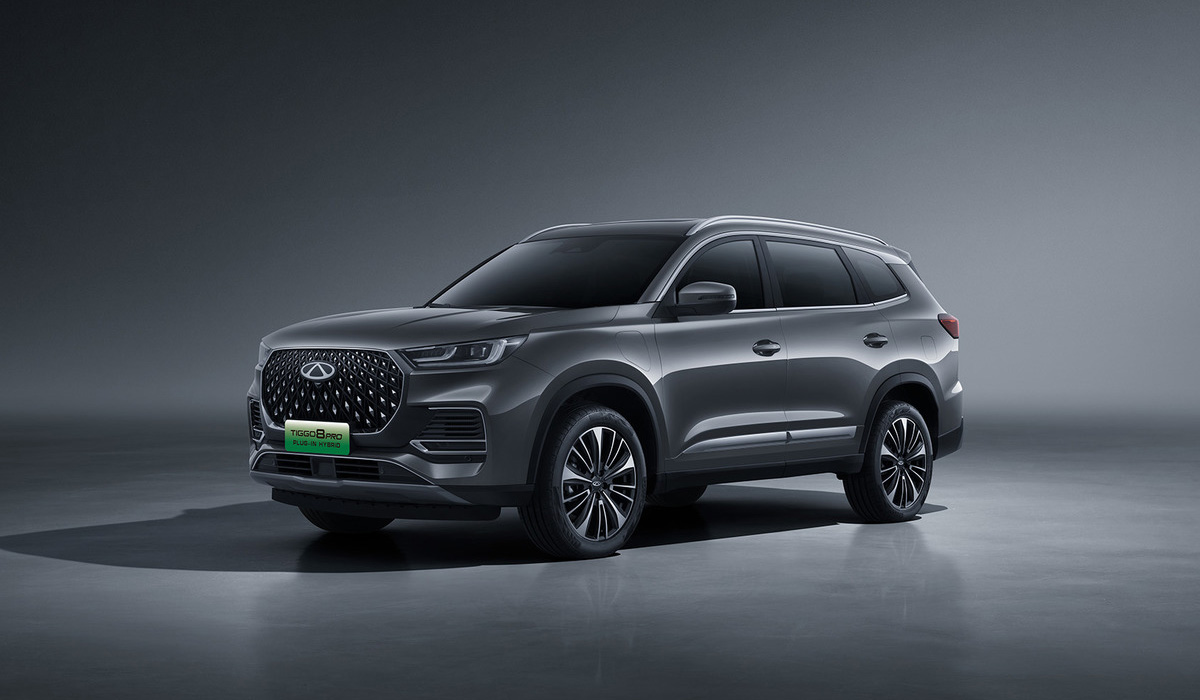 The updated hybrid will be offered in the only Ultimate configuration, including nine airbags, front seats with heating, ventilation and massage, a full set of driver assistance systems, as well as a panoramic roof. The start of sales is expected before the end of November. The price will be announced later, now the pre-reform Tiggo 8 Pro e+ costs 4 million 930 thousand rubles.
(Visited 1 times, 1 visits today)