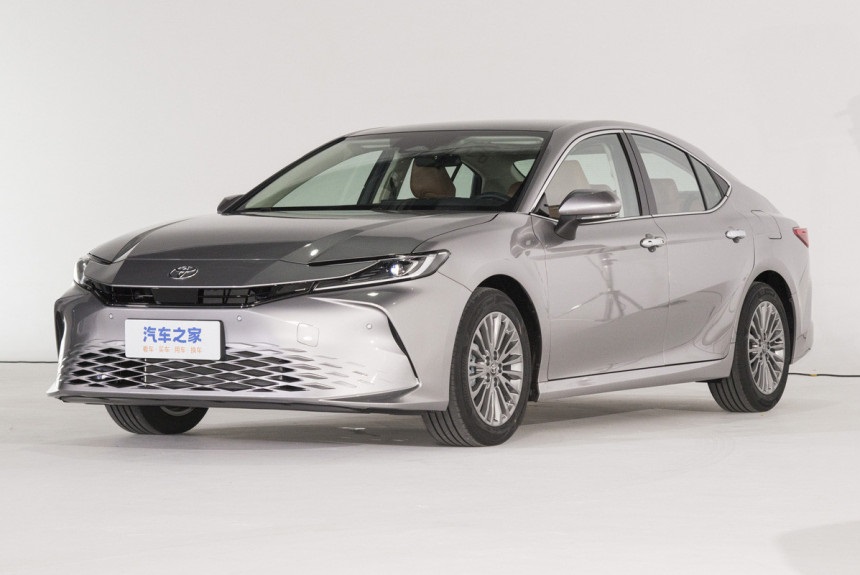 The ninth-generation Toyota Camry debuted last week in the United States, and just a few days later the premiere of the version for China took place. There is traditionally a localized and adapted Camry with its own features, and the new model is no exception to this rule.
As in the case of the "American", it is more correct to talk about a deep restyling than about a full-fledged new generation. The Chinese sedan differs from the American one with modified bumpers and other lighting equipment. There are two options to choose from: a basic one with diamond-shaped grid cells and 17-inch wheels and a sporty one with a more aggressive tail, 19-inch wheels and a two-tone body paint.
There are enough differences in the cabin from both the American version and the former Camry. In addition to other finishing materials and decorative elements, the Chinese sedan has completely redesigned the upper part of the front panel. The protruding tablet of the media system is in place! The air ducts of the climate system have a modified shape and location, and the climate control itself has lost physical buttons and handles – there is only a touch panel for quick access. From now on, all Chinese Camries are already in the database equipped with the Toyota Safety Sense 3.0 active safety complex.
If in the USA the new Camry will be exclusively hybrid, then in the Chinese market the purely gasoline version is preserved. It is also the simplest in the range — with a two-liter atmospheric engine (177 hp) and a variator. And there will be two hybrids to choose from at once — with 2.0 l and 2.5 l engines (before there was only the older one). The characteristics of such sedans have not yet been disclosed. It is claimed to improve controllability, smoothness and noise insulation.
As in the case of the previous model, the release of the new Camry will be handled by the joint venture GAC Toyota. The first buyers in China will receive new sedans in March 2024, at the same time detailed specifications will appear.
(Visited 1 times, 1 visits today)