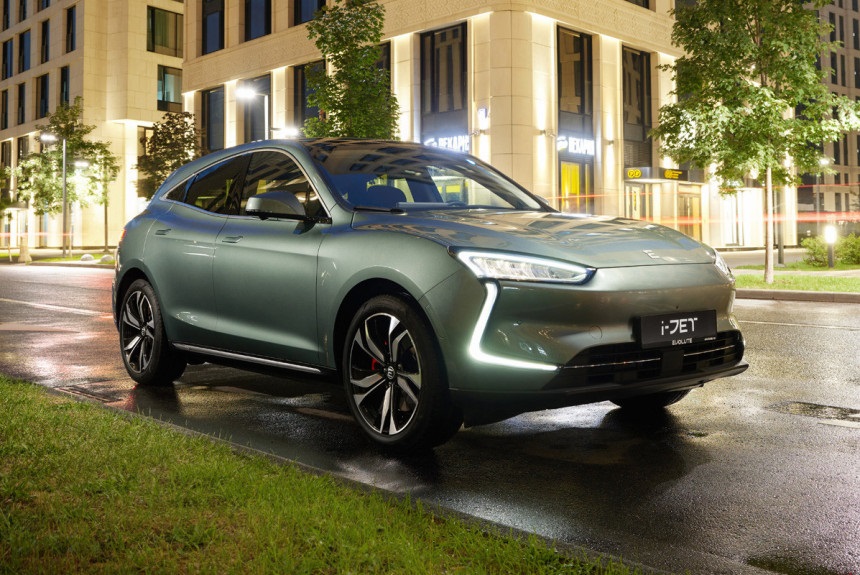 Motorinvest first showed this crossover more than a year ago — at the beginning of last fall. But only now the imminent start of sales has been announced. The Evolve i-Jet will join the i-Pro, i-Joy and i-Sky models, and soon they will be accompanied by the i-Van minibus. Like other Evolutes, the i-Jet is taken from a wide range of Dongfeng concern: in China, this crossover is known as DFSK Seres 5 or Seres SF5, Huawei Corporation participated in its development, and production in Chongqing, China, has been underway since 2019. Moreover, the fully electric version is not sold on the Celestial market (it is exclusively export), only a sequential hybrid with a 1.5 gasoline engine is offered for Chinese customers. This was the early Evolute i-Jet: the hybrid is issued by the radiator grille on the nose of the body. However, commercial vehicles will be purely electric.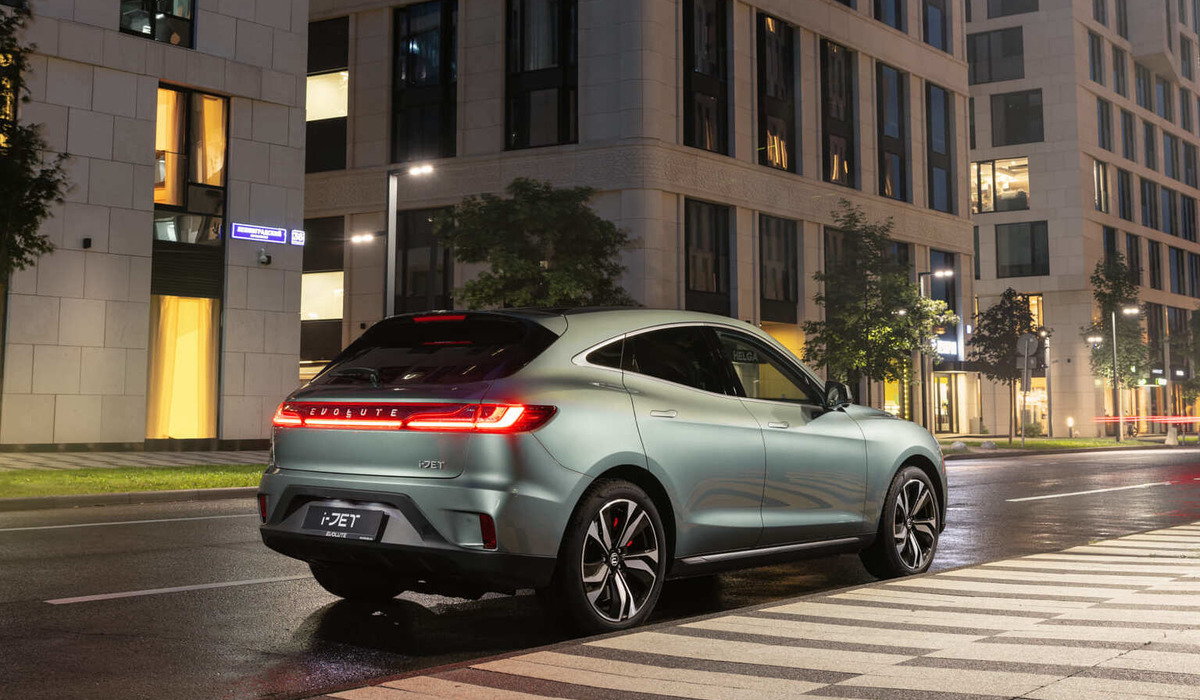 Both in size and proportions, the i-Jet is close to the Porsche Macan SUV. Length — 4710 mm, width — 1930 mm, height — 1620 mm, and wheelbase — 2675 mm. The aerodynamics are not the most outstanding: the Cd coefficient is 0.278. The trunk is compact — only 367 liters. The main dominant of the interior was a multimedia system tablet with a diagonal of 15.6 inches, in which climate control and other functions are sewn. There are physical keys only on the steering wheel, the dashboard screen (12.3 inches) is located under a massive visor.
The Evolve i-Jet has two electric motors (one on each axis) that develop 646 hp and 940 Nm. There are two traction batteries to choose from. The younger version is equipped with a lithium-iron-phosphate battery with a capacity of 80 kWh. Such a crossover can accelerate to 100 km/ h in 4.0 seconds, the range is 483 km according to the WLTP cycle. The more expensive version has on board a kind of "semi-solid" battery for 90 kWh. Its passport characteristics are better: 3.7 seconds to "hundreds" and 530 km of mileage. The chassis of the i-Jet is thoroughbred: not McPherson in front, but double wishbones, multi—link suspension in the rear.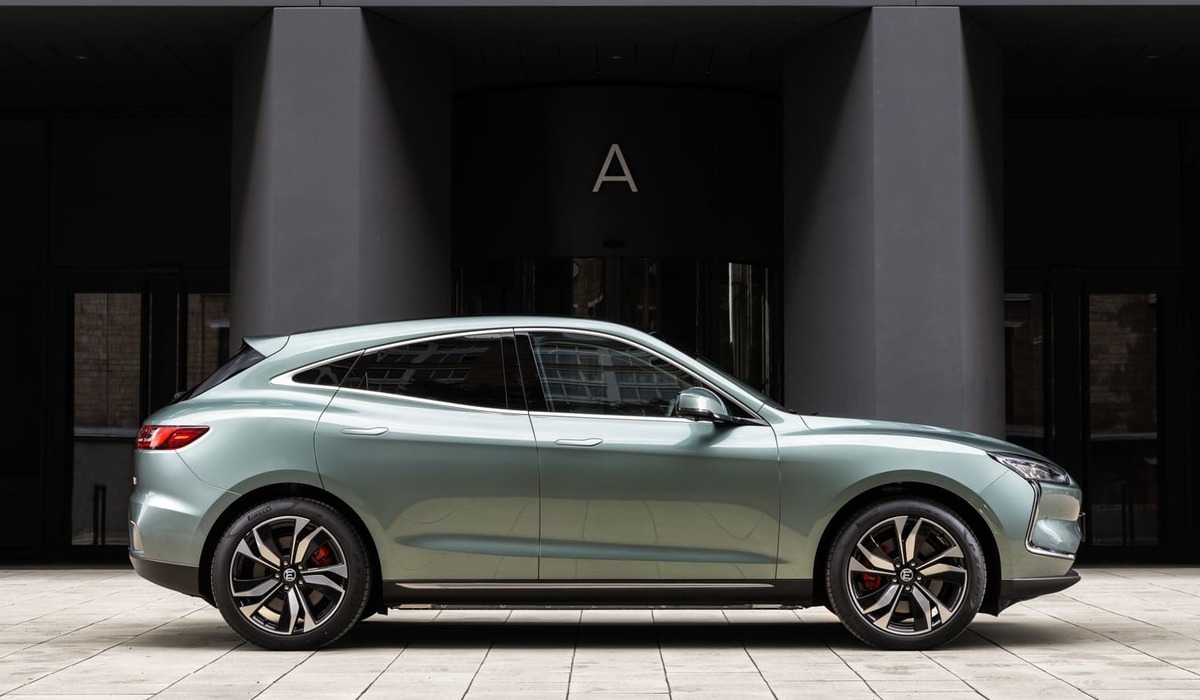 Prices and the exact date of the start of sales are still unknown, but Motorinvest has already opened the acceptance of pre-orders. Judging by the characteristics, the Evolve i-Jet will cost a little cheaper than the electric Voyah Free EV (490 hp), for which the same Motorinvest asks 9.4 million rubles.
(Visited 1 times, 1 visits today)