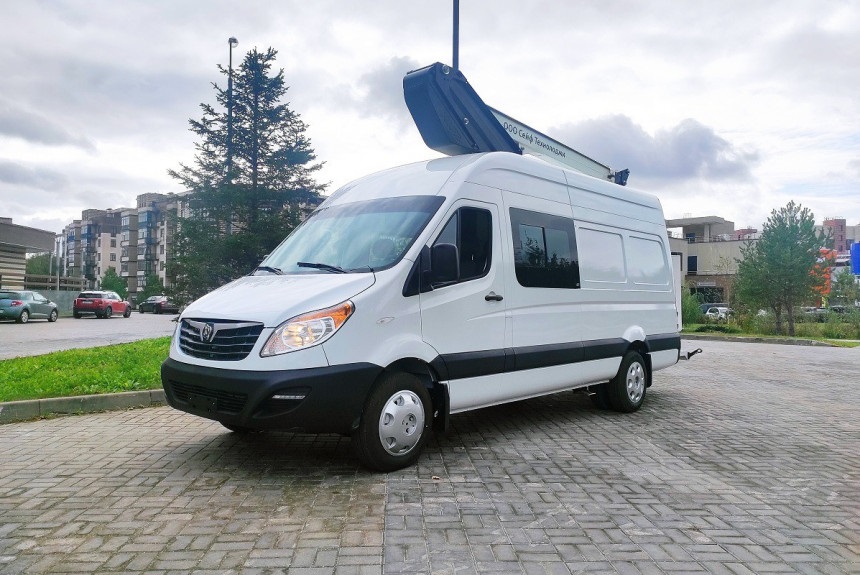 The Atlant van, which is being assembled at the Sollers plant in Yelabuga, has a new version with an auto-hydraulic lift. Recall that Atlant is a localized JAC Sunray sample of 2010. It is produced in three versions — with a short, medium and long wheelbase. The latest version, in turn, can have gable wheels on the rear axle and a maximum permissible weight of 4200 kg (for single-pitched, it is limited to 3490 kg), that is, to control such an Atlas, you need category C rights. It is on the basis of such a heavy van that the car tower was created.
The lift is supplied by the Russian company "Safe Technology", which was previously known as a distributor of installations of the French company Klubb. However, the Yelabuga van has a lift of its own design. Its support platform is attached to the spars of the van. Hydraulic supports located under the body are also provided: without their involvement, the electronics will block the operation of the lift. The basket is made of fiberglass and can lift up to 200 kg. Thanks to a polymer insulator and a cellular dielectric mat on the floor, it is certified for work with electrical equipment with a voltage of up to 1000 V. The maximum lifting height is 15 m, the departure away from the central axis is up to 8 m. In the Atlanta cabin there are two rows of seats for six seats, behind them there is a cargo compartment.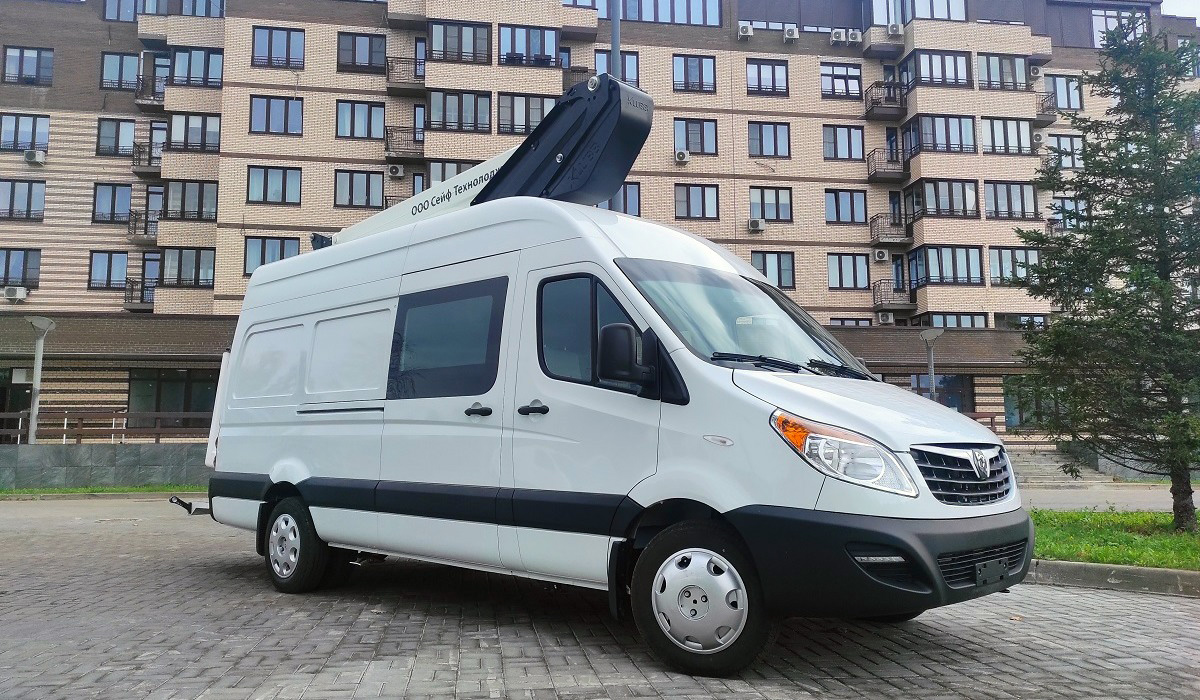 The heavy Sollers Atlant with an auto-hydraulic lift is offered with the most powerful 2.7-cylinder turbodiesel in the range (150 hp, 355 Nm) and a six-speed "mechanics". The drive is rear-wheel drive. The price of the new modification has not yet been announced, but, as a rule, installing a tower on such a van increases its price by about half. The initial Atlant with a gross weight of 4.2 tons costs from 3 million 344 thousand rubles. It is important that the car tower can be ordered directly from Sollers dealers: the acceptance of applications will begin in the near future.
(Visited 1 times, 1 visits today)