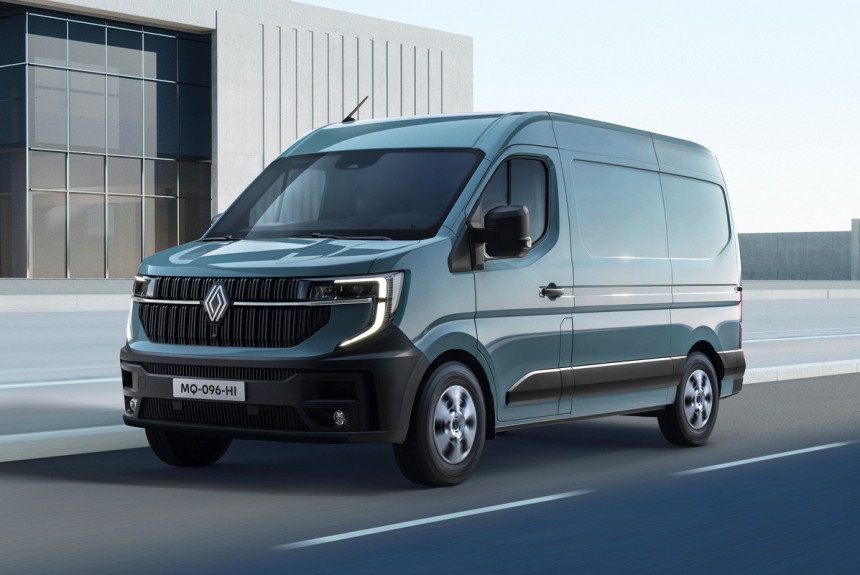 Full-fledged novelties in the world of light commercial vehicles happen much less often than in the passenger car industry. For example, Stellantis has been releasing the Ducato/Boxer/Jumper family for 17 years, only periodically conducting on-duty updates. But Renault replaced the van Master after 13 years of production. The fourth—generation Master presented today is a really new model with a different body, engine and transmission.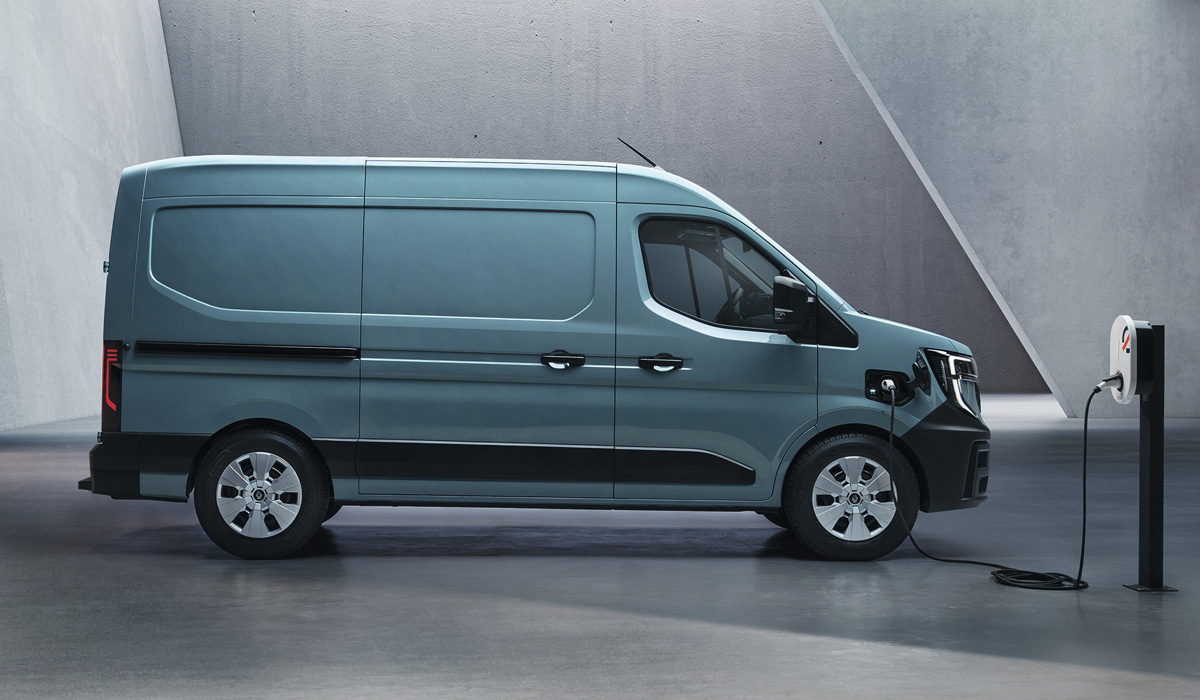 The exterior of the van echoes the modern Renault passenger models: C-shaped running lights and radiator grille with an updated branded diamond are made in the same style. A shortened hood, an increased angle of inclination of the windshield and carefully designed body lines contribute to improved streamlining, which is why the company even calls the Master "aerowen". There are seven body paint options to choose from.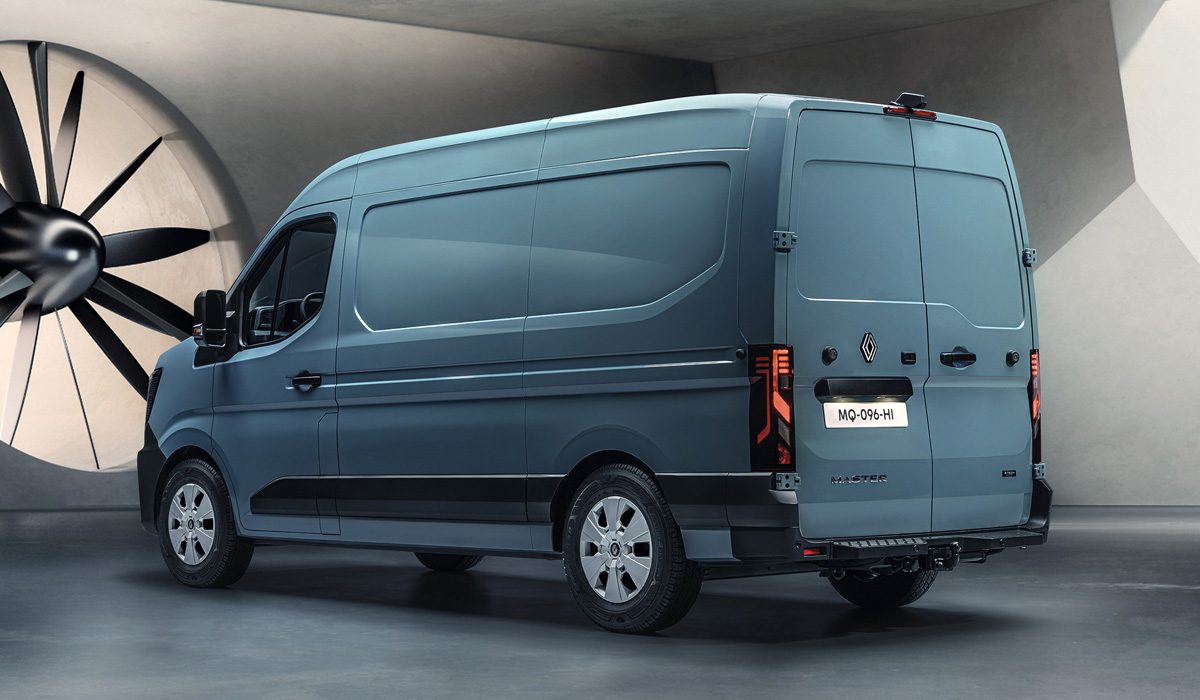 Inside there is a completely new front panel with a central section turned towards the driver. It features a 10-inch screen of the OpenR multimedia system with integrated support for Google services. Classic arrow devices are installed in the "base", however, a virtual "tidy" will also be offered for an additional fee, as on Renault passenger models.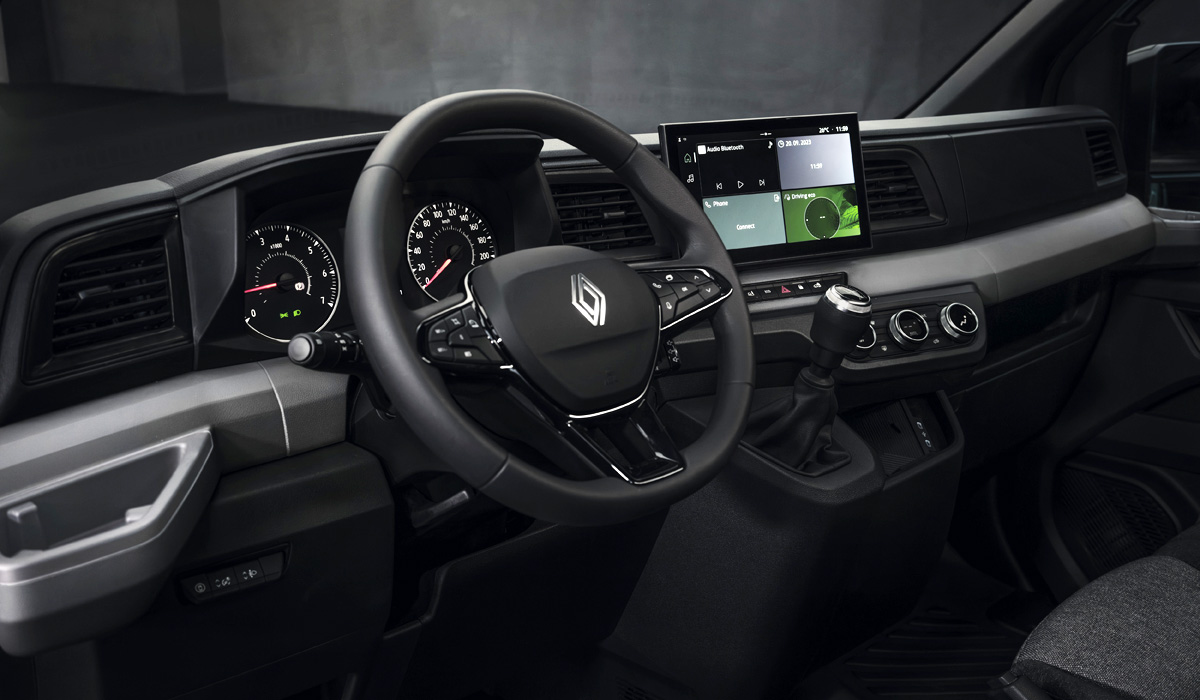 Particular attention was paid to practicality and ease of use when designing the interior. The total volume of compartments for small items increased by 25% and reached 135 liters. Other amenities include a central chair folding into a table, USB—C connectors, wireless charging pads for gadgets, cup holders, a ceiling shelf and many additional drawers and compartments.
The Master will be offered in more than 40 modifications, which traditionally differ not only in length, height and configuration of the cargo compartment, but also in the type of drive. Short vans of the L2 size have front driving wheels, the average L3 variant can have front or rear-wheel drive, but the largest and heaviest (up to four tons) L4 vans are exclusively rear-wheel drive. The capacity of the cargo compartment is from 11 to 22 cubic meters.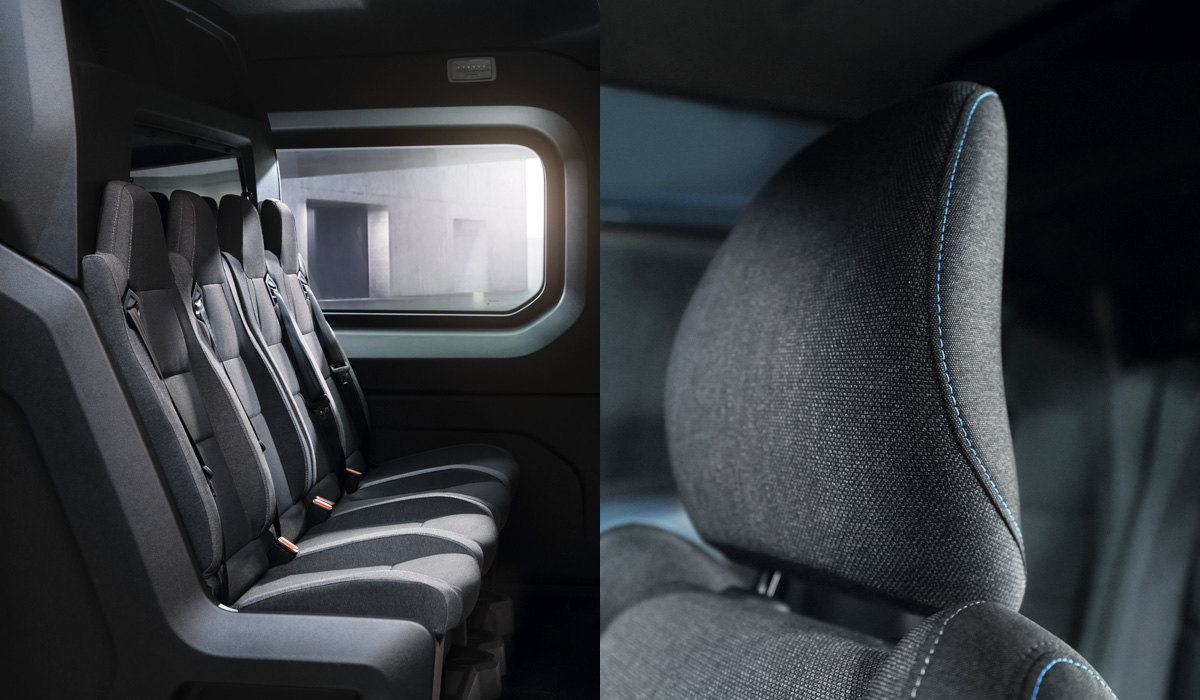 There are three variants of the power plant in the range, although all of them were tried one way or another on the last model. Classic diesel versions have replaced the previous 2.3 dCi engine with a more economical two-liter unit, which is offered in versions with a capacity of 105, 130, 150 or 170 hp. There is not only a six-speed manual transmission, but also a nine-speed "automatic" (before the two-pedal Master was equipped with the simplest "robot").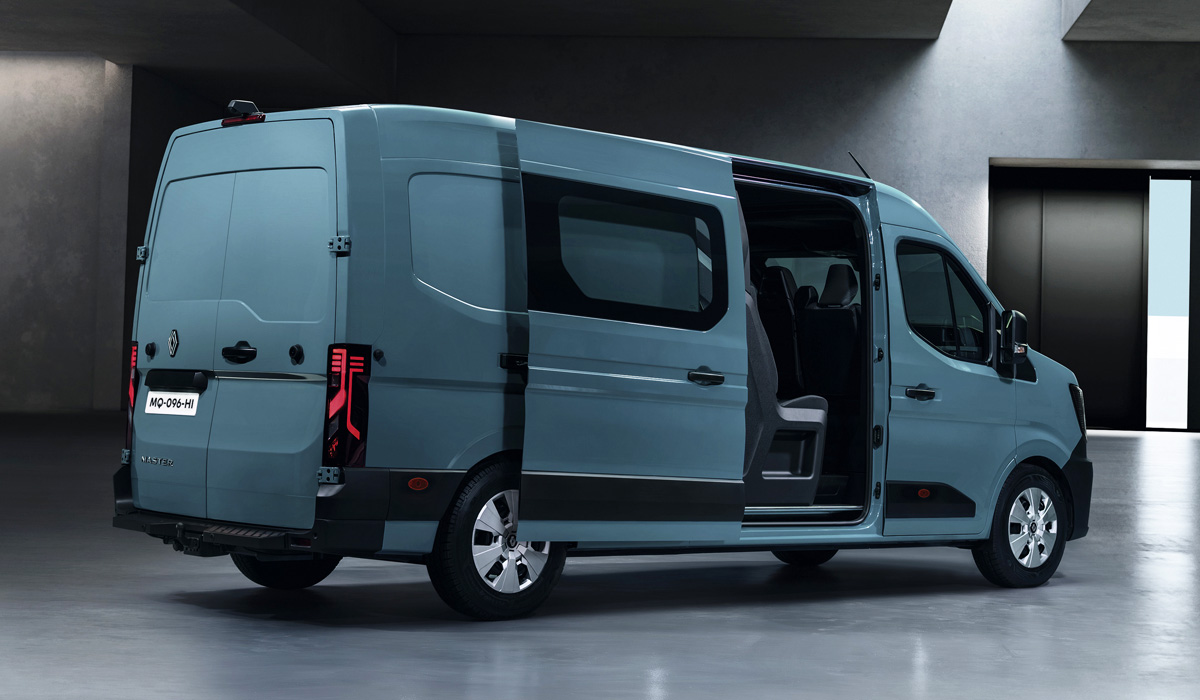 There are two electrical modifications. The first has an electric motor with a capacity of 130 hp and a traction battery with a capacity of 40 kWh, this is an exclusively urban option with a passport range of 180 km on the WLTP cycle. The second version is a 143 hp engine (torque in both cases is 300 Nm) and an 87 kWh battery, and the mileage on a full charge reaches 410 km. From a 130 kW DC charger, the "older" modification is able to gain energy for a run of 229 km in half an hour. In addition, external electrical devices (V2L and V2G modes) can be powered from the Master.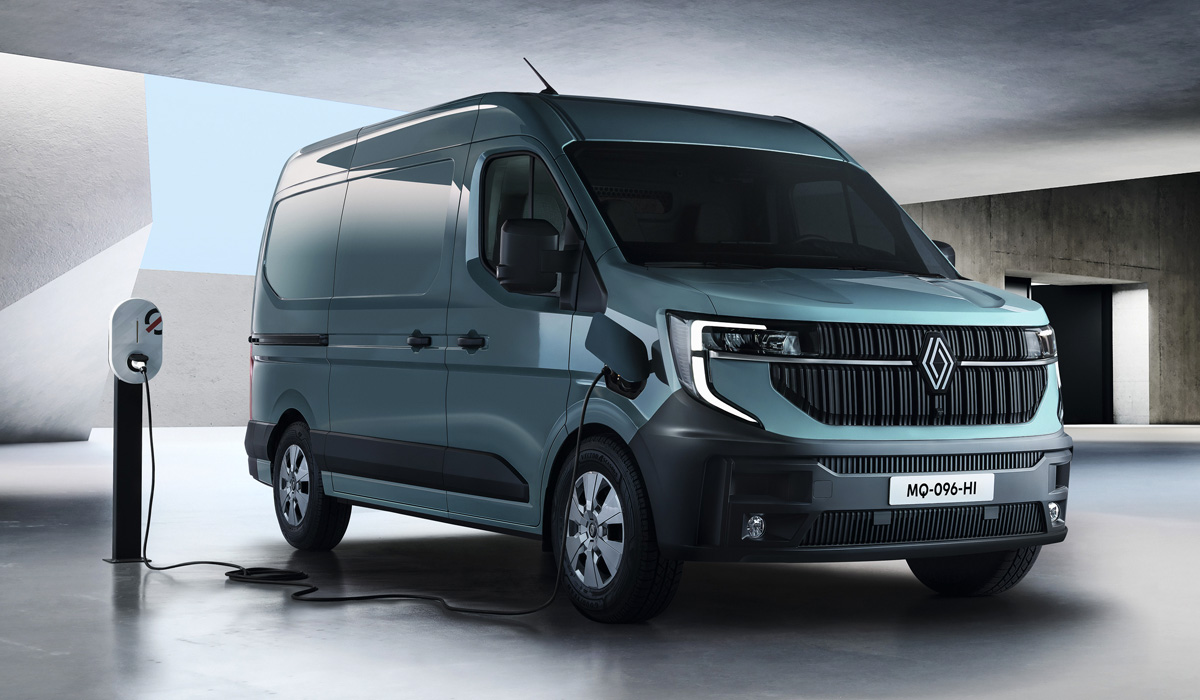 The hydrogen version on fuel cells stands apart. It has not yet been presented and its characteristics have not been announced, only the name of the power plant is known — H2-tech. The joint venture Hyvia, created by Renault and Plug Power, is engaged in the development, the debut is expected in the near future. By the way, but we traveled with Renault hydrogen vans back in 2019.
As before, all modifications of the Master will be produced at a separate Renault plant in French Batilli. The start of sales in Europe is scheduled for spring 2024.
(Visited 1 times, 1 visits today)