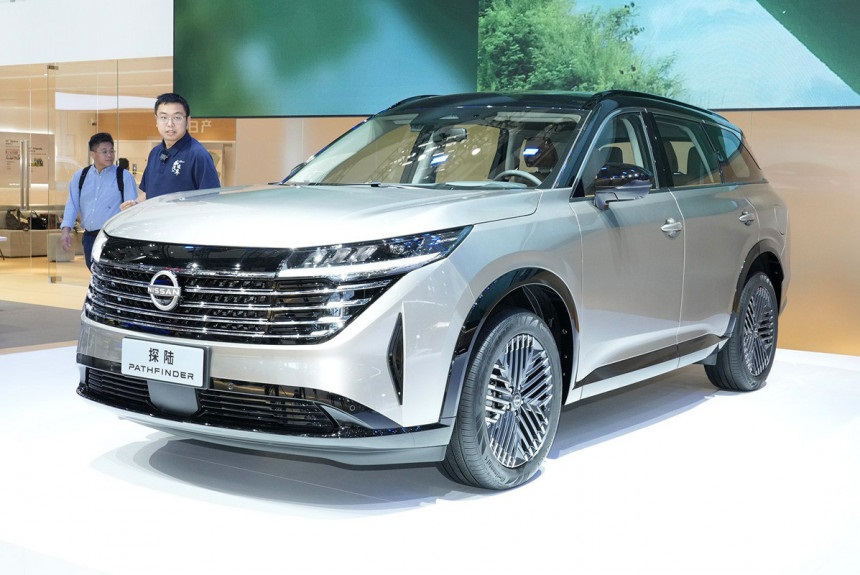 Until now, Nissan has not sold the Pathfinder model in China, but now its own kind of "Pathfinder" has been created specifically for the local market. The production car debuted at the Guangzhou Auto Show that opened today, and this is not just an adapted version of the American crossover, which was sold in Russia for a short time. The Dongfeng Nissan joint venture will produce seriously redesigned cars.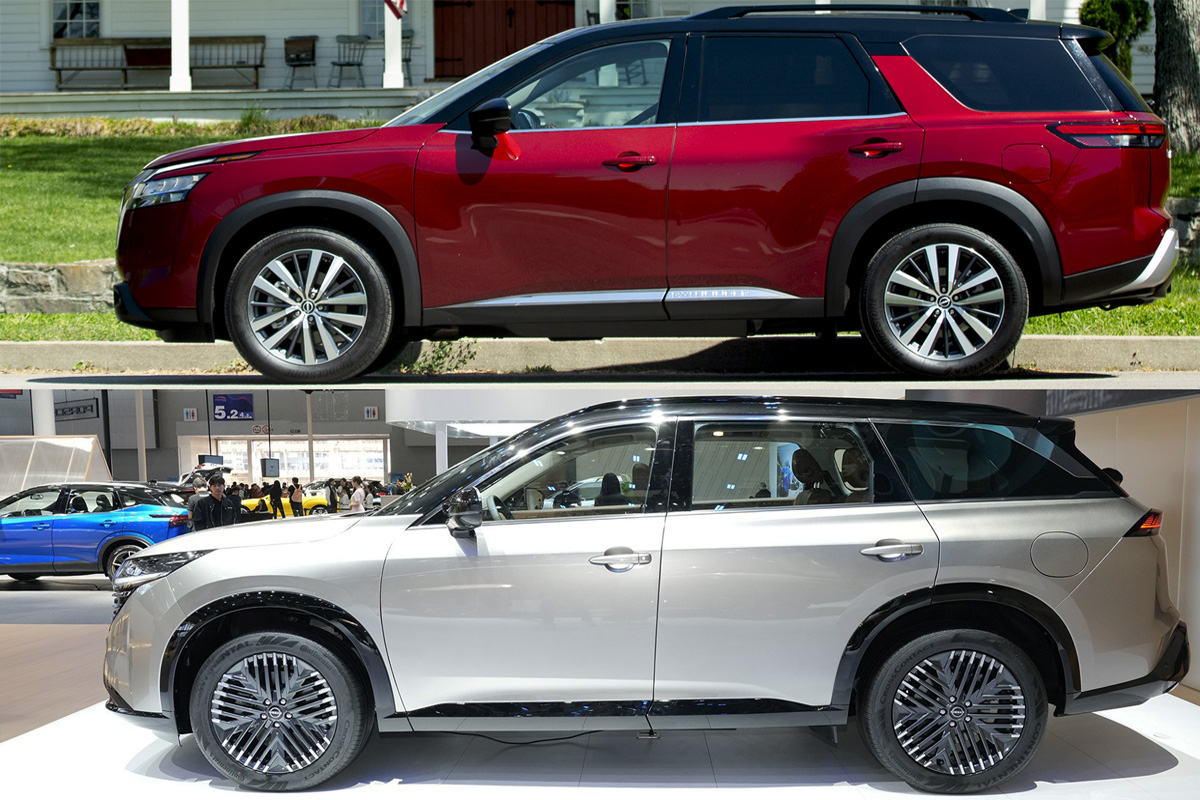 Top — crossover for the USA, bottom — for China
For example, there is not a single coincidence in appearance! Changed not only the design of the front and stern, but even the design of the sidewalls. Pathfinder has lost the protruding wheel arches, the roof pillars and the shape of the windows have been changed. In general, the Chinese counterpart turned out to be more rounded and streamlined than the American Pathfinder, which has matured in the current generation.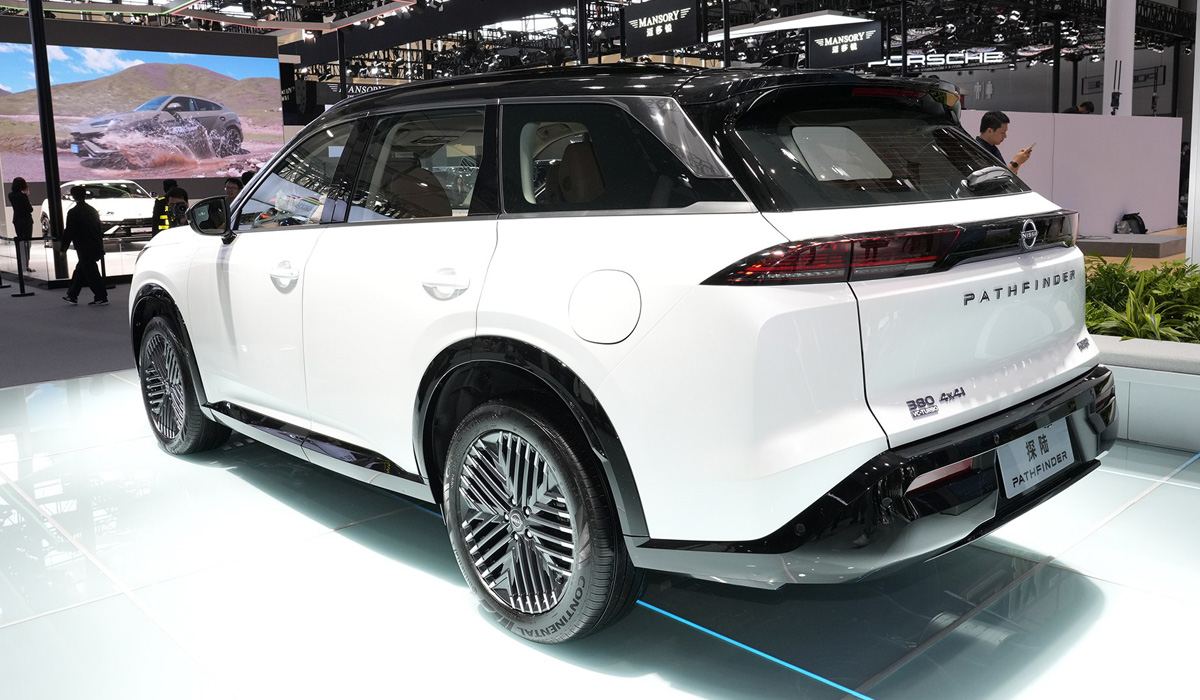 The wheelbase of the two models is the same (2900 mm), but the crossover for China turned out to be noticeably longer: 5130 mm versus 5004 mm for the "American". However, in width (1981 mm) and height (1767 mm), the Chinese Pathfinder almost does not differ from the American one.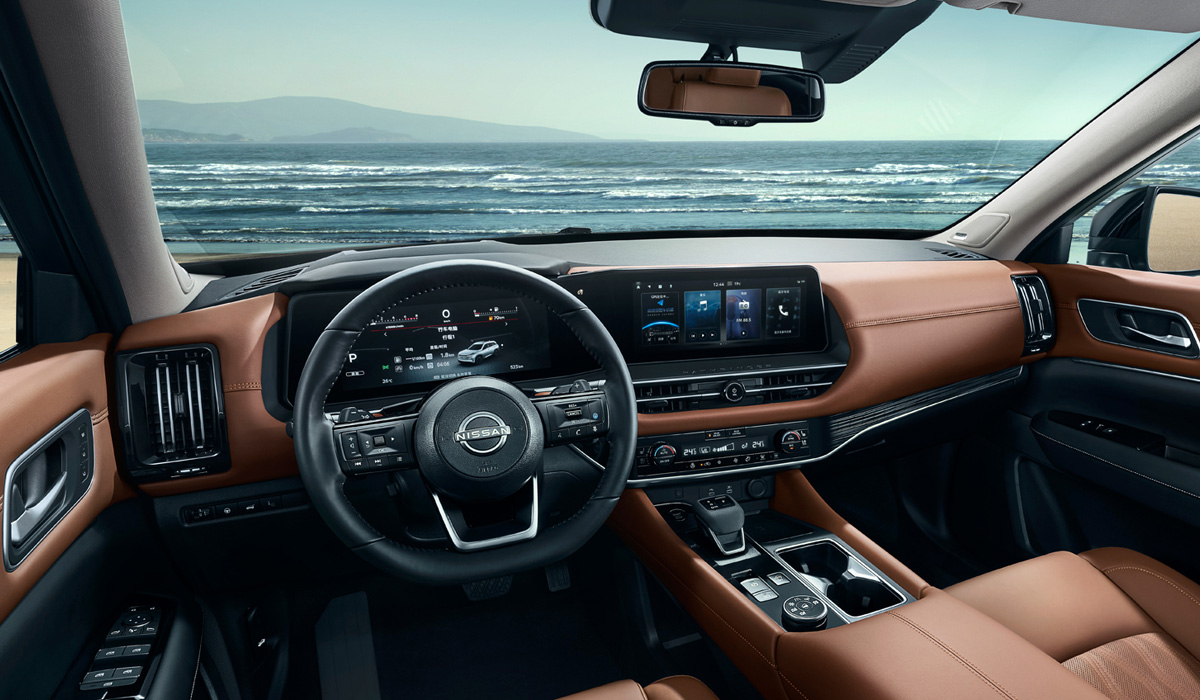 In a three-row cabin, two cars have much more intersections. The steering wheel, climate control unit, cup holders and transmission controls on the central tunnel are all common. However, the architecture of the front panel is completely different. In the Chinese car, the screens of the virtual instrument panel and the entertainment system are larger and located in the same plane.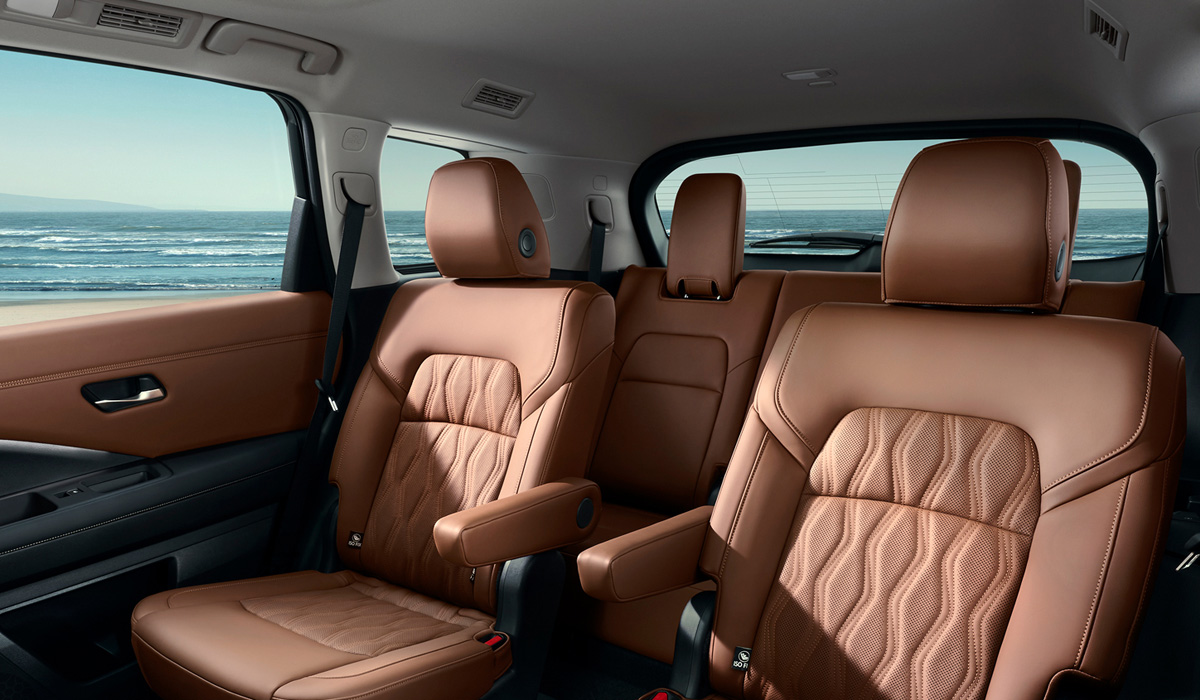 According to the technique, the two Pathfinders differ radically. Recall that the "American" has a V6 3.5 atmospheric engine from the well-deserved VQ family and a classic nine-stage "automatic", but no one needs such a bundle in China. Therefore, there Pathfinder will be equipped with a two-liter KR20DDET turbocharger with a variable compression ratio, familiar from other Nissan and Infiniti models. It has a power of 252 hp and a torque of 380 Nm, and works in tandem with a variator (it has eight fixed gears). The curb weight of a beginner is 2131 kg.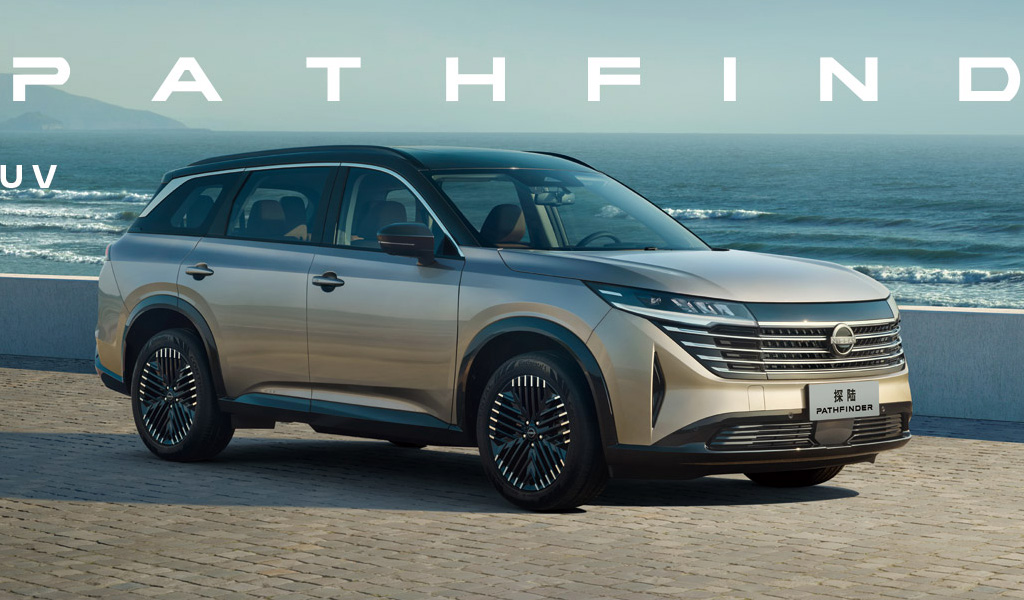 In China, Nissan Pathfinder crossovers of local bottling will be delivered to dealers in the first quarter of 2024. By the way, such a Pathfinder has a chance to come to Russia through official channels, but only if it changes the Japanese nameplate to Chinese: this has already happened with the Dongfeng DF6 pickup truck, and the Dongfeng Paladin SUV is on the way.
(Visited 2 times, 1 visits today)