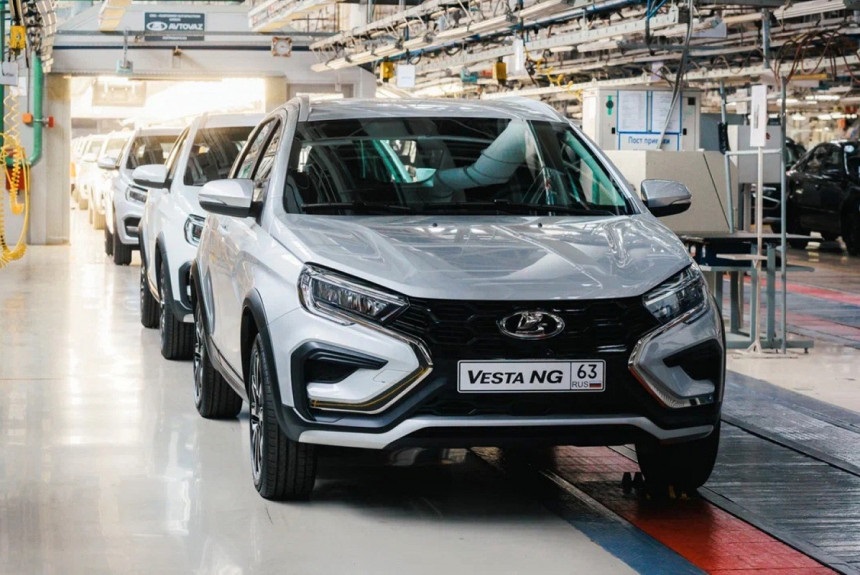 AVTOVAZ is gradually expanding the production program of the restyled Vesta. Not so long ago, the configuration was revised, as well as the retail prices of sedans were increased. Now it's the turn of the SW and SW Cross station wagons. Until now, they have been available only in the basic Comfort version with an uncontested eight-valve 1.6 engine (90 hp). Finally, the plant announced the launch of production of five-fours in other trim levels with a 106-horsepower sixteen-valve engine.
The same four trim levels as the sedan are offered for the Vesta SW: Comfort, Life, Enjoy and Techno. The first includes two airbags, ABS and air conditioning. The Life version features heated front seats, a media system with a seven-inch screen and buttons on the steering wheel. The Enjoy package includes a rear parking sensor, a heated windshield and a rear-view camera. Finally, the Techno version can offer four airbags, virtual appliances, the Enjoy Vision Pro media system with a portrait display (10.4 inches), eight speakers of the audio system, as well as 16-inch alloy wheels.
For Vesta SW Cross, the initial performance will be Life. The filling of all the trim levels of the cross-station wagon is almost the same as that of the standard five-door, but 17-inch alloy wheels and a 12-volt socket on the second row are normally installed, plus a different seat upholstery is used.
Prices for sixteen-valve station wagons have not yet been announced. Now 90-horsepower cars cost from 1 million 330 thousand rubles for a regular SW station wagon and from 1 million 512 thousand rubles for the SW Cross version with extended basic equipment. Considering that the Vesta sedan in the top version of Techno is estimated at at least 1 million 703 thousand rubles, the price of the most expensive station wagon can approach two million rubles. By the way, recently dealers have a price list for the Lada Vesta Sportline version (118 hp): for a sedan they will ask for at least 2 million 174 thousand rubles! Although AVTOVAZ has not yet published these prices.
(Visited 1 times, 1 visits today)