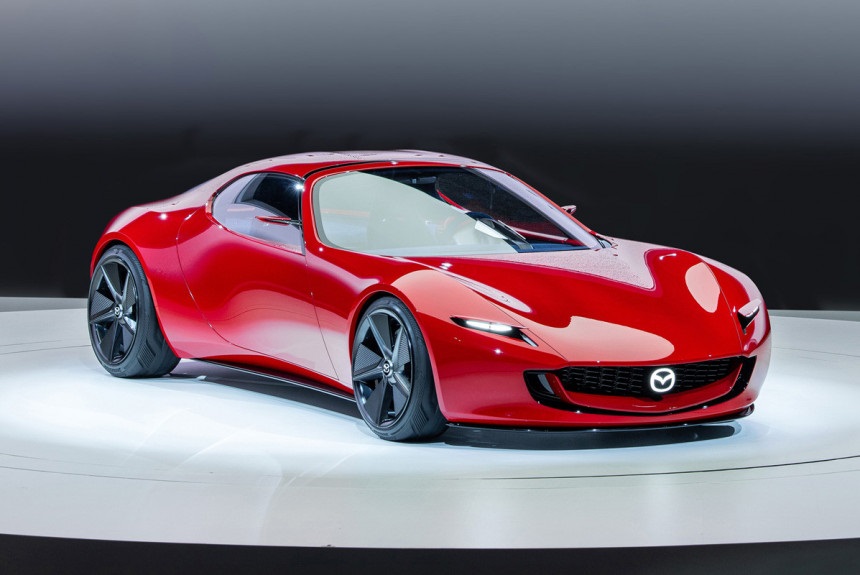 Today, the Japan Mobility Show opened in Tokyo: this is now the name of the Tokyo Motor Show, which has changed its image to expand the audience. The exhibition will last until November 5, but many premieres were presented in advance, and we have already told about some of them. Now a whole scattering of concept cars is shown – almost like twenty or thirty years ago! And one of the most interesting is the Mazda Iconic SP coupe.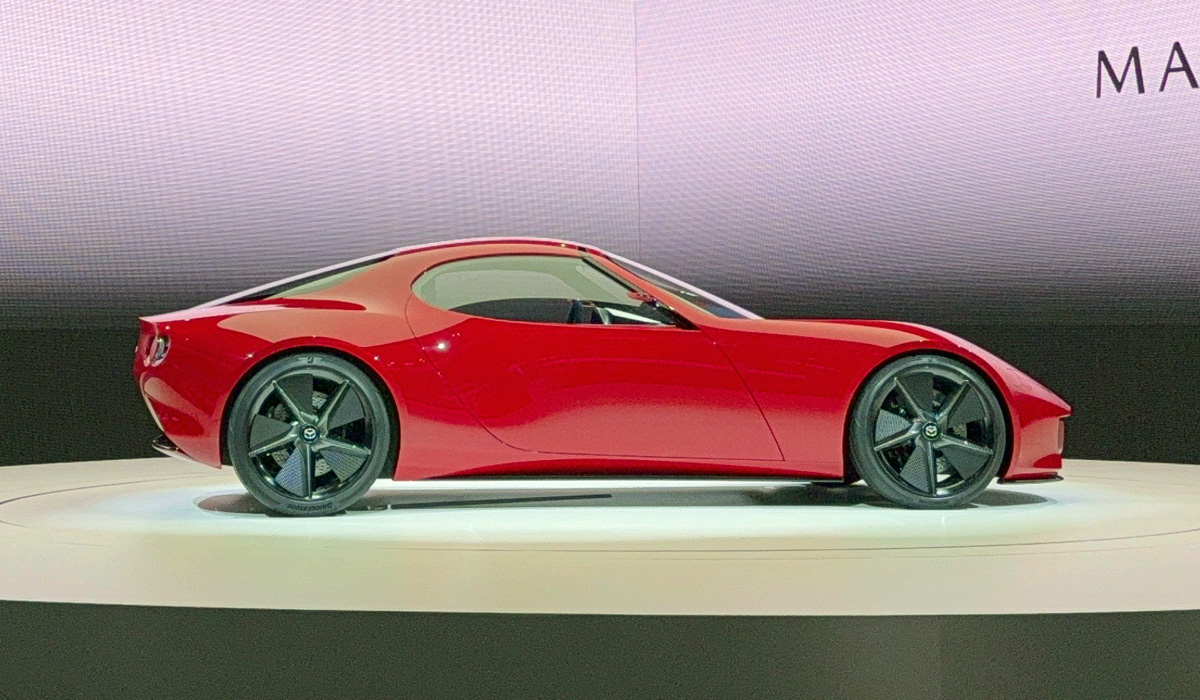 According to the director of the company Masahiro Moro, Mazda remains true to the tradition of creating "cars for the driver" that bring driving pleasure. The new concept is a sports car with a rotary piston engine, designed to become the spiritual heir of the RX-7 and RX-8 models. But implemented taking into account the modern environmental agenda.
The two-section rotary engine of the concept is not connected to the wheels, but works only in generator mode to charge the traction battery. Nothing is reported about the characteristics of the electric power plant, except for the power — 370 hp. A similar scheme of a sequential hybrid with a rotary engine has already been implemented on the Mazda MX-30 R-EV production SUV. It is stated that the internal combustion engine can run on environmentally friendly fuels — for example, hydrogen.
Mazda Iconic SP attracts with clean lines and classic proportions. Among the interesting details are the taillights, visually divided into halves, and instead of mirrors, video cameras are visible. The salon is also made according to traditional patterns, although it is equipped with two screens. The curved shape of the virtual "tidy" creates the effect of a visor. There are "aviation" toggle switches on the central tunnel that are responsible for transmission modes.
It can be assumed that the Iconic SP will be a replacement for the popular Mazda MX-5 roadster, but the concept is still noticeably longer: 4180 mm versus 3915 mm. The wheelbase is also larger: 2590 mm instead of 2310 mm. Width — 1850 mm, height — only 1150 mm. And the curb weight of a coupe with an electric boot is as much as 1450 kg, although engineers promise uniform weight distribution along the axes (50:50). Will the Mazda Iconic SP become serial? There is no information about this yet.
(Visited 1 times, 1 visits today)