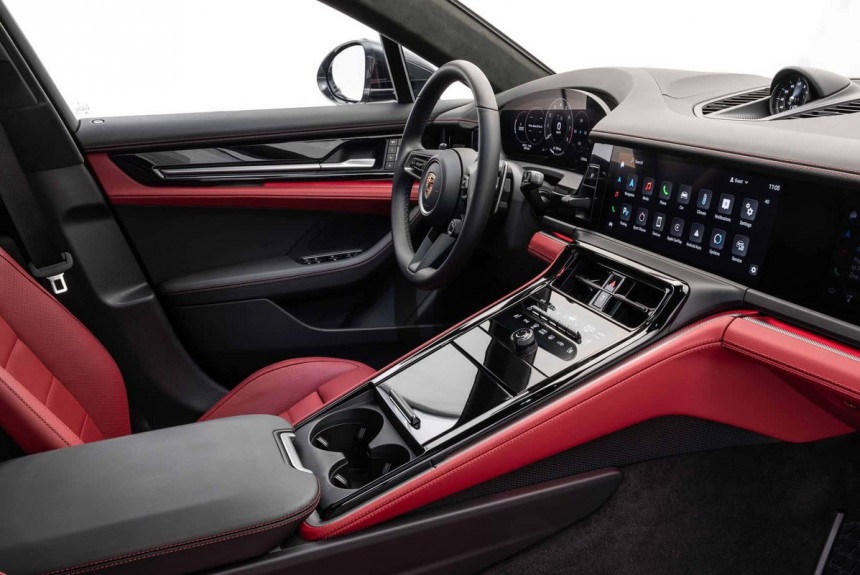 Almost two weeks before the official premiere of the new Panamera, Porsche has published images of the interior of the upcoming novelty. This is not the first piece of information about the car: back in mid-September, the final driving tests were held and some technical details were published.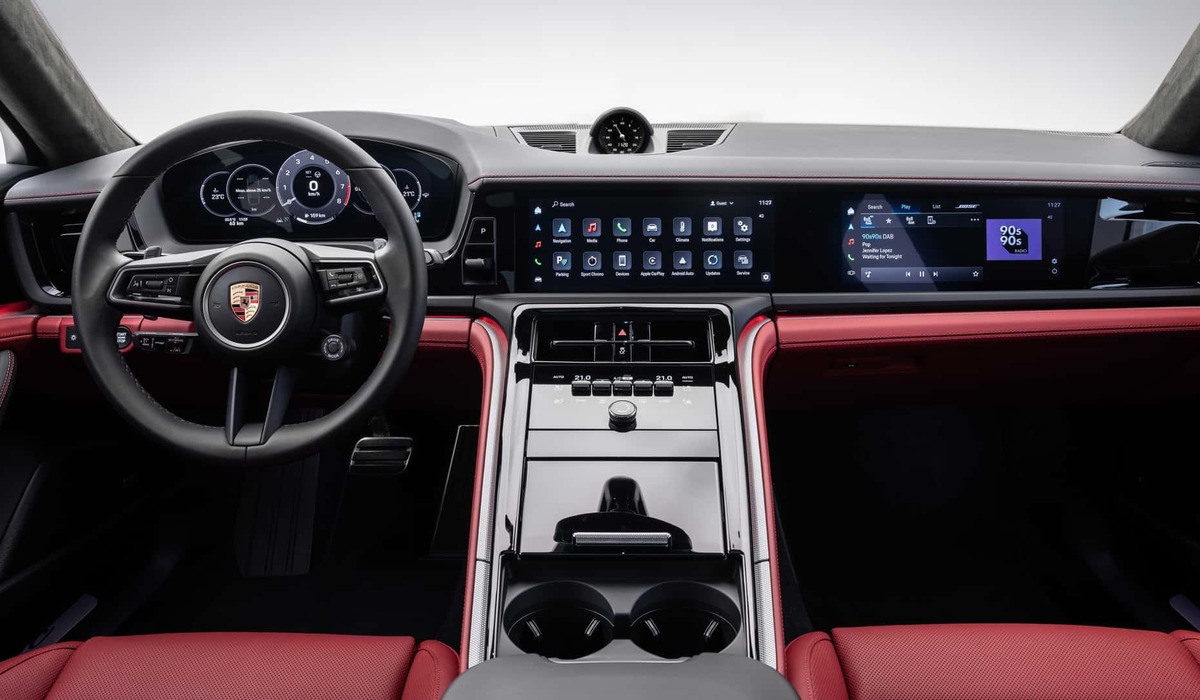 As expected, the Panamera will use the Porsche Driver Experience architecture, first tested on the electric Taycan sports car, and transferred to the restyled Cayenne this spring. On the front panel there is a curved "tidy" screen without a visor (12.3 inches), and a personal multimedia system display is provided for the front passenger. The transmission selector moved from the central tunnel to the front panel, thereby freeing up space for compartments for storing small items. The climate system unit has several analog toggle switches, but most of the keys are still touch-sensitive. There is one notable change that not all Porsche fans will appreciate: like the Cayenne, the engine start handle, located to the left of the steering wheel, gave way to an ordinary button.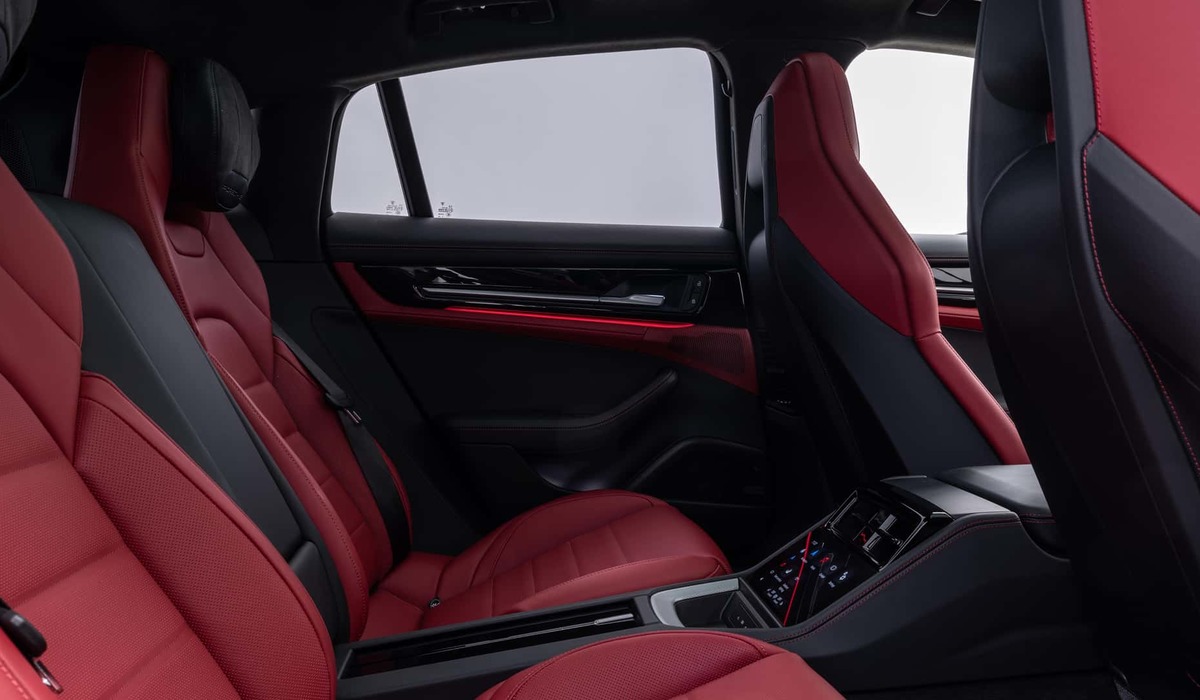 As we have already reported, the new Panamera will have many technical innovations. Priority has been given to the development of the hybrid direction: now there will be as many as four rechargable hybrids to choose from. However, the V6 and V8 gasoline turbo engines will not go anywhere, and the four-liter "eight" will even be seriously modified. The electric filling has also been improved: the traction electric motor in hybrid versions is now fully integrated into the new eight-speed "robot" PDK. In addition, the Panamera will lose its basic spring suspension: two variants of pneumatic cylinders will be offered to choose from. The debut of the new model is scheduled for November 24 and will be held in Dubai.
(Visited 1 times, 1 visits today)