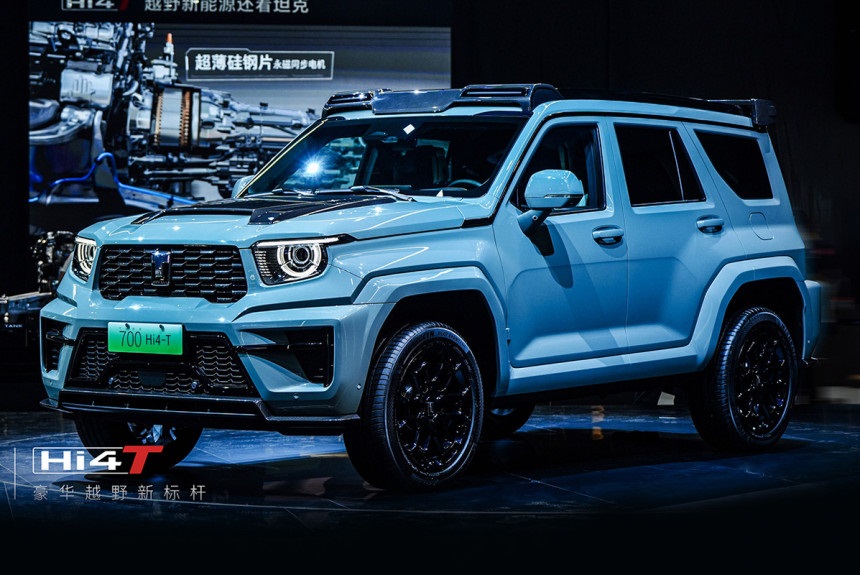 The first prototype of the Tank 700 SUV was shown two and a half years ago, and only now the Great Wall company has presented a production version. Moreover, at the Guangzhou Auto Show there was a car in a welcome special version with additional decorative elements. Although the main innovation of the "seven hundred" is not in this at all.
The Tank 700 retained the overall design idea of the concept car, while losing excessive caricature. This is the largest model of the Tank brand to date: length — 5090 mm, width — 2061 mm, and wheelbase — 3000 mm. The special version features a massive plastic belt around the perimeter of the car (bumpers, wheel arches and door linings) and wheels of a unique design. In addition to kitsch, a decorative air intake on the hood, "rally" lighting on the roof, a spoiler over the trunk lid and a developed diffuser in the rear bumper are added.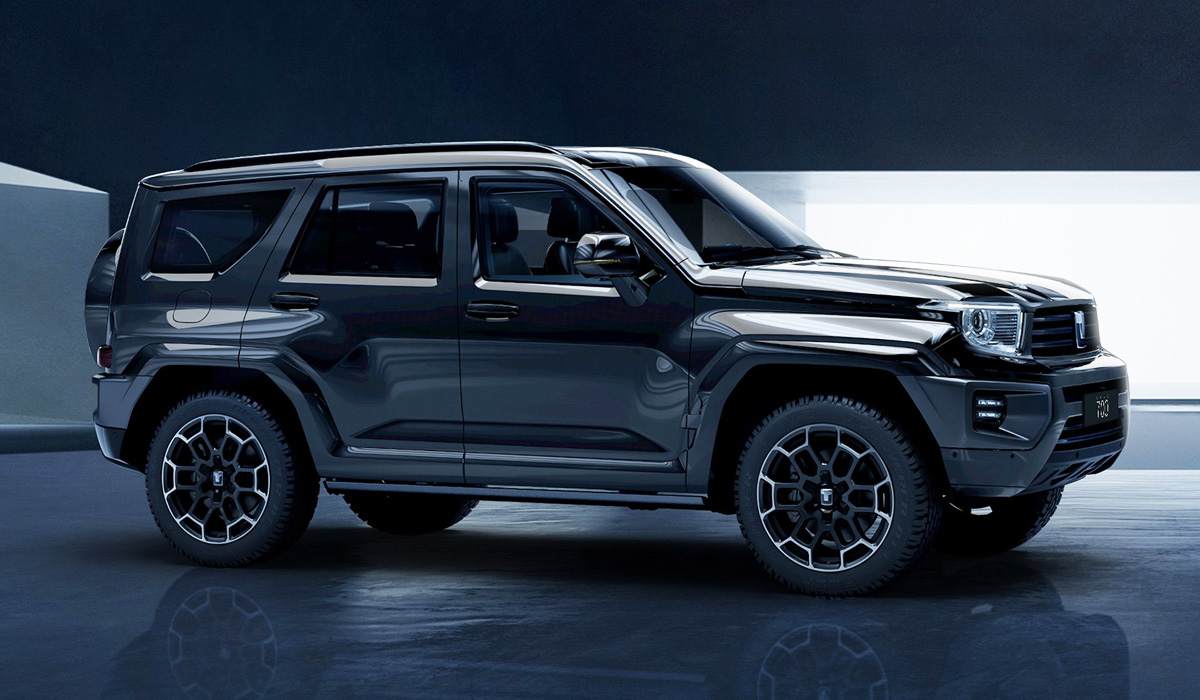 Basic Tank 700
The interior of the "seven hundred" has not yet been officially shown, but it can be estimated from spy pictures. There are devices in the "wells" and an abundance of physical controls. The three-spoke steering wheel is complemented by gearshift lobes.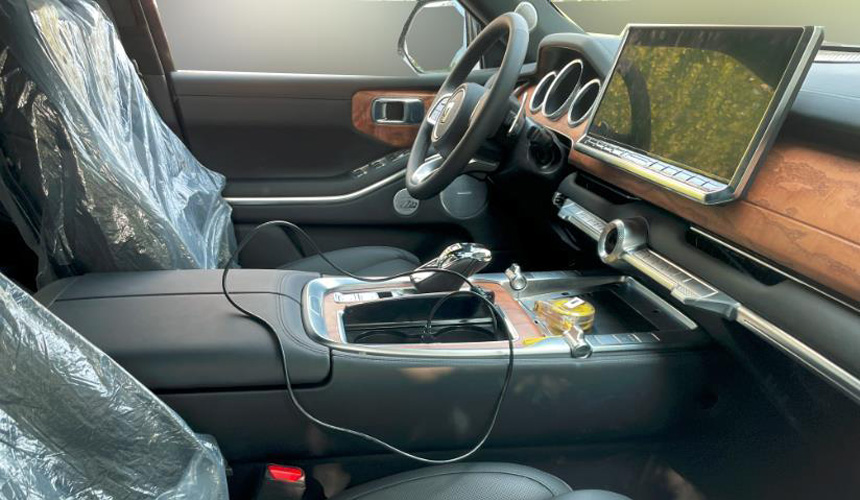 The most interesting technique. If until now all Tank SUVs had a P71 platform with a spring suspension and an uncut rear axle, then the Tank 700 became the firstborn on the D71 trolley. It has retained the frame, but has a multi-link rear suspension, and pneumatic cylinders and adaptive shock absorbers are installed in a circle. Plus, there are openable stabilizers of transverse stability: when they are opened, the stroke of the wheels on the rebound increases by 60 mm.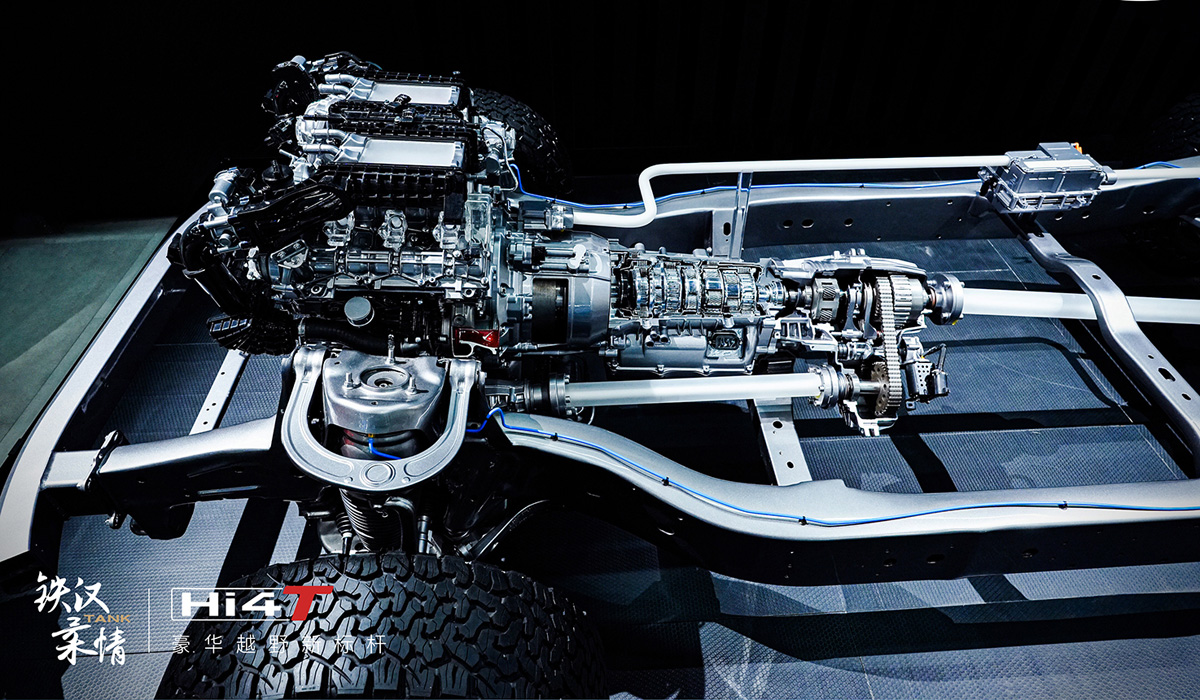 The first is the Tank 700 Hi4-T rechargeable hybrid: it has a V6 3.0 petrol turbo engine (like the Tank 500) and a nine-stage 9HAT automatic with a built-in electric motor. The total return of the system is not given, as is the battery capacity (it is installed above the rear axle). The usual gasoline version is also promised, equipped with the same V6 3.0 engine (360 hp) and an "automatic", but without an electric suspension. The all-wheel drive transmission has a downshift.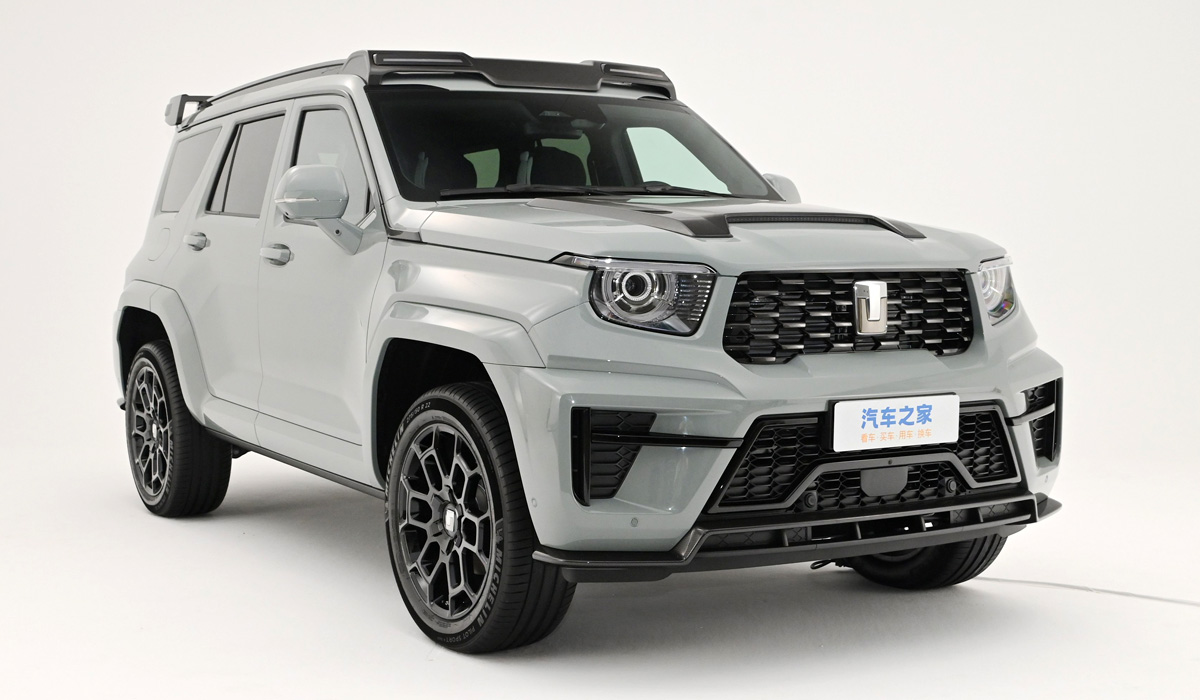 Acceptance of pre-orders for the Tank 700 was opened right at the Guangzhou Auto Show. However, the prices are still unknown. The cars will go on sale only in a few months. The new Tank has every chance to officially appear in Russia, as its younger brothers Tank 300 and Tank 500 have already done.
(Visited 1 times, 1 visits today)