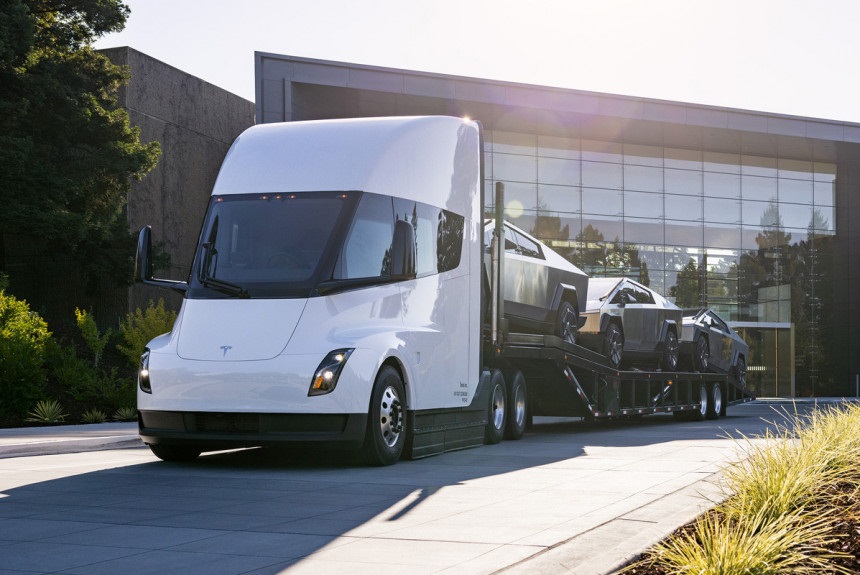 Half a month after the publication of sales statistics for the third quarter of 2023, Tesla revealed its financial performance for the same period. The company's revenue from July to September amounted to $ 23.35 billion, which is about 8% more than in the same period of 2022. This is slightly below the expectations of analysts, who called the amount 24.2 billion. Against the background of an increase in sales of electric vehicles by 26.5%, the profit of Elon Musk's company, on the contrary, immediately fell by 44% (compared to the third quarter of last year) and amounted to $ 1.85 billion. Based on the results of the second quarter of this year, the profit decreased by 31.5%. This indicator for Tesla has been falling for the third quarter in a row, and against the background of the publication of the financial report, the company's shares fell by 9%. However, Tesla is not unprofitable and has been making a profit for four years in a row.
This dynamic is primarily due to the regular reduction in selling prices for Tesla electric vehicles: Elon Musk practices this to increase sales. According to Kelley Blue Book, an auto market analyst, in the United States, Tesla's share in total sales of electric vehicles fell from 60% in the first quarter of this year to 50% in the third. This is due to the expansion of the range of electric vehicles from other manufacturers.
Despite the results of the third quarter, Tesla did not adjust its annual sales plan of 1 million 800 thousand electric vehicles. From January to September, it was possible to sell about 1 million 320 thousand cars. Elon Musk has high hopes for the Tesla Cybertruck pickup truck, first shown four years ago. Since then, the start of sales of the shocking electric pickup truck has been repeatedly postponed, but now Musk has promised to start deliveries at the end of November this year. According to him, the pickup has accumulated more than a million pre-orders, although initially the volume of production will not exceed 125 thousand cars per year. This figure will be doubled only around 2025.
(Visited 1 times, 1 visits today)