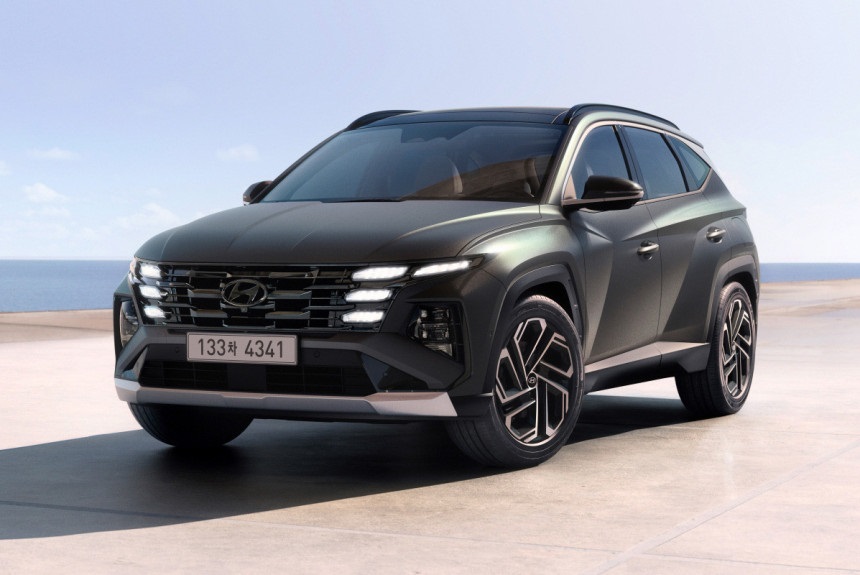 The fourth-generation Tucson debuted three years ago, and now it's time for a planned facelift. In general, the refreshed crossover continues to follow the Parametric Dynamics design concept, but it has become more brutal in details and has acquired a new interior.
According to the developers, they tried to make Tucson visually more massive. The characteristic radiator grille with integrated daytime running lights has been preserved, but now it has a more aggressive pattern. The front bumper has acquired angular shapes, a pronounced imitation of protection from below has appeared, although it is made of contrasting silver plastic.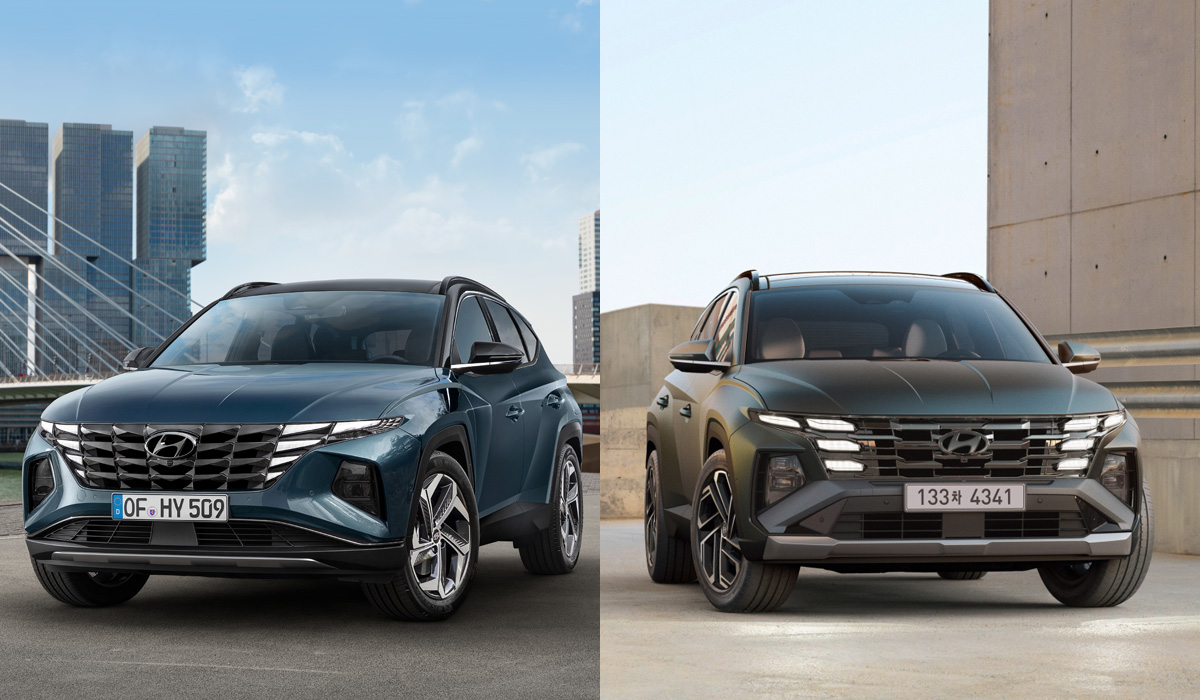 On the left — it was, on the right — it became
In the same spirit, the rear part and sidewalls have been changed: the relief of the bumper, linings on the sills and wheel arches has become rougher, and there is now more matte "off-road" plastic. Not without alloy wheels of a new design. The range of body colors is replenished with two new shades of Pine Green Matte and Ultimate Red Metallic.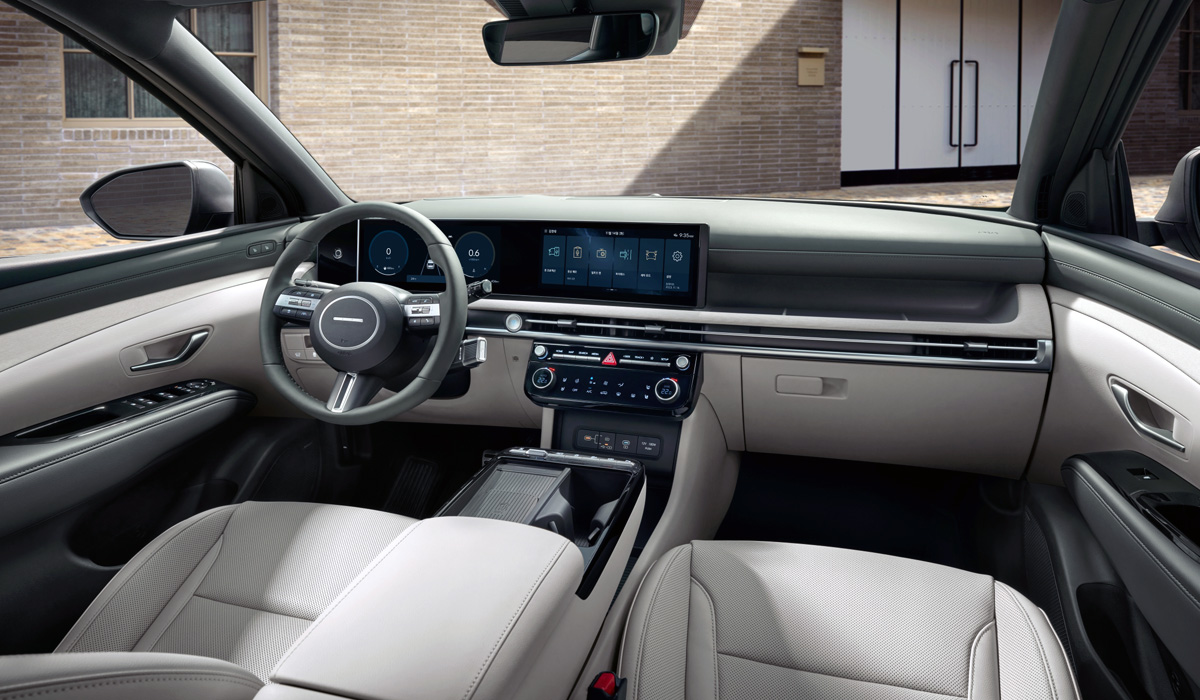 There are much more changes inside. In fact, Tucson has acquired a completely new front panel. Following the latest fashion, the interior of the crossover now boasts a dual and slightly curved "panoramic screen" of virtual appliances and an entertainment system. There are actually two displays, each with a diagonal of 12.3 inches. The main surprise of the upgraded interior was an increase, not a decrease, in the number of physical controls! Multimedia and climate control systems are equipped with buttons and handles. Hyundai believes that this combination of sensors and keys provides "balanced usability".
The gearbox selector on the central tunnel is no longer there. According to the latest fashion, it has moved to the steering column and is located under the wiper control lever. Its former place was taken by platforms for wireless charging and a bulky box for storing small things. The center console itself is now of the "floating" type. In addition, the salon received a new three-color version and an expanded atmospheric illumination.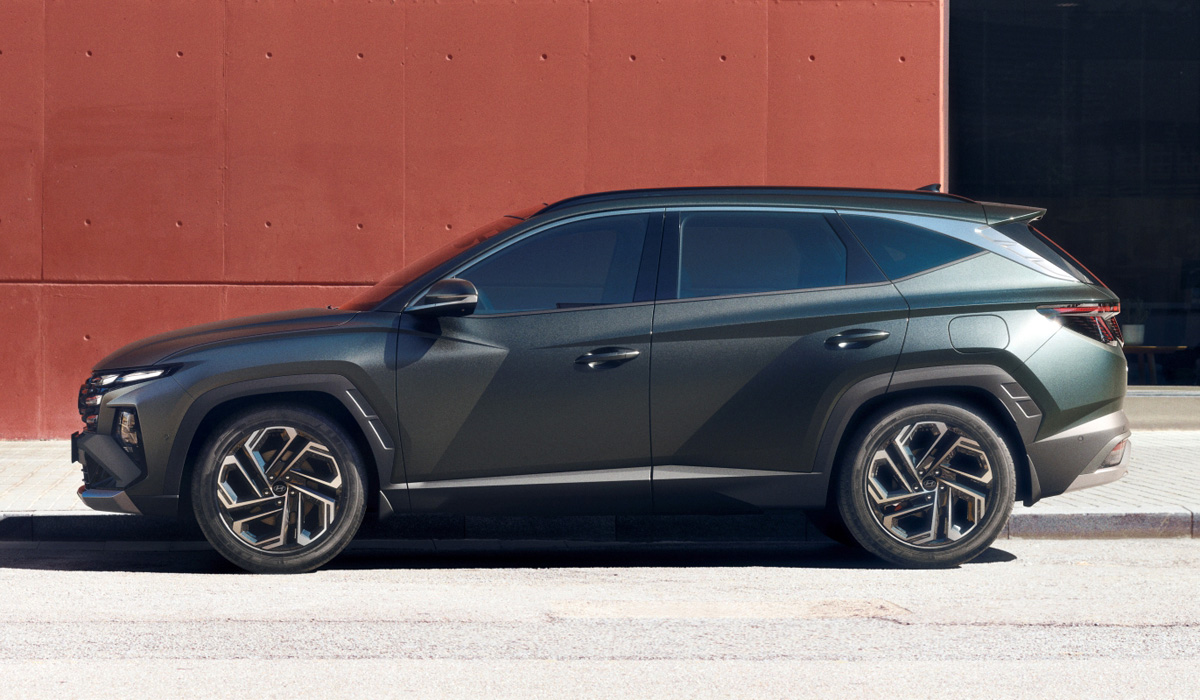 Details about technical changes and prices will appear later. Updated crossovers will appear on the South Korean market in the coming weeks. But in Europe, where Hyundai Tucson took first place in sales in its class last year, we will have to wait for the beginning of 2024.
(Visited 1 times, 1 visits today)