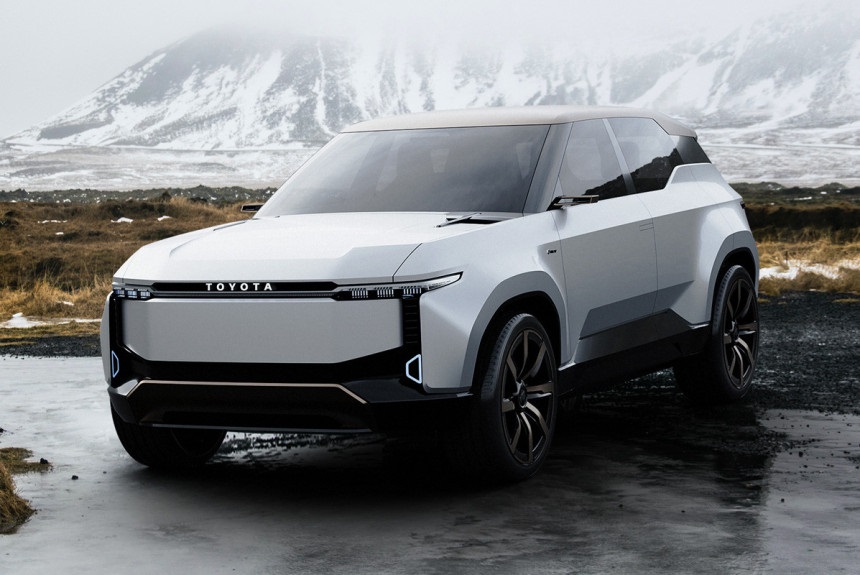 Toyota is preparing a whole brood of concept cars for the Tokyo Japan Mobility Show, which will open this Thursday and last until November 5. The FT-3e crossover and the FT-3s sports car were recently announced, and the other day the company published images of two more promising models — an electric Land Cruiser, as well as a pickup truck under the EPU designation.
The future Toyota Land Cruiser Se is not at all similar to the current "three hundred" both externally and structurally. A cunning squint of optics, a "soaring" roof, a squat body profile … the electric Cruzac does not look like a utilitarian SUV, but rather like a large three-row crossover. The concept has 5150 mm in length, 1990 mm in width and 1705 mm in height, that is, it is 150-200 mm longer (depending on the version), but at the same time almost a quarter of a meter lower than the "three hundred"! And the wheelbase is larger by a weighty 150 mm (3050 mm).
And most importantly — this concept has no frame! That is, the Land Cruiser takes the same path that the Nissan Pathfinder or Kia Sorento did before, switching to a load-bearing body. Although it is not yet known whether this electric car will be a direct replacement for the Land Cruiser if it enters the assembly line, or will turn out to be just a new offshoot in the model range. Toyota did not share photos of the interior, but stated that it has three rows and seven seats.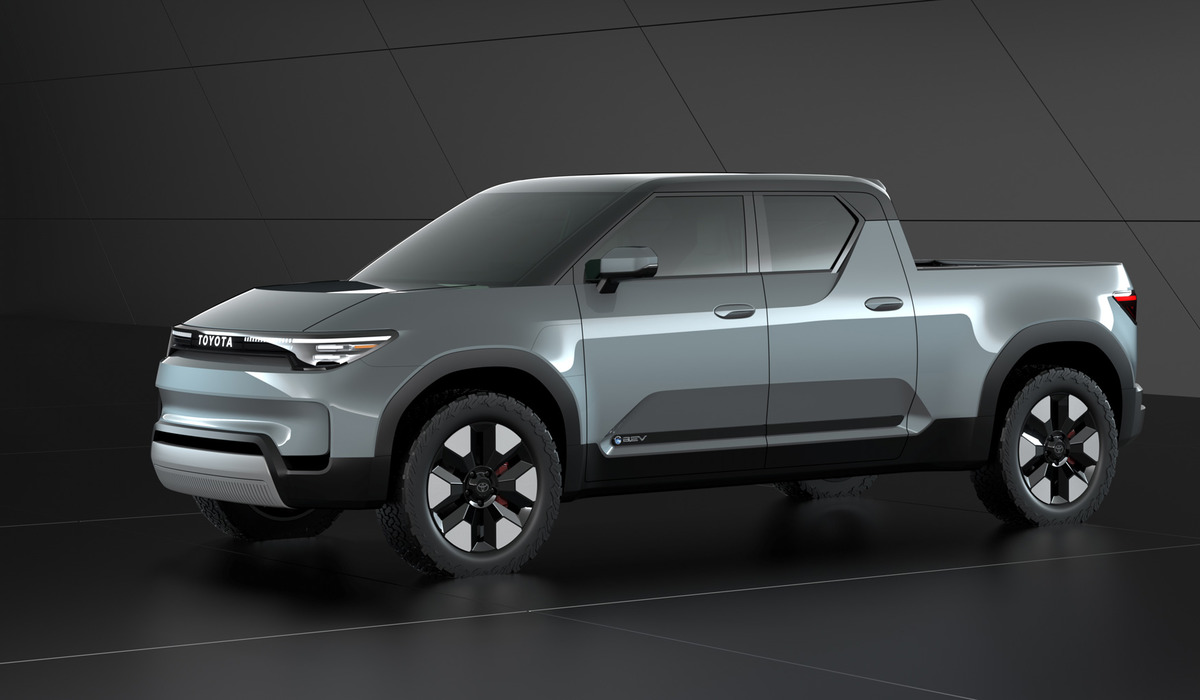 The Toyota EPU pickup truck, although not a complete design copy of the Land Cruiser, is made in a similar style. In length (5070 mm) and width (1910 mm), the truck is noticeably smaller than the show crossover, and in height exceeds it by a symbolic 5 mm (1710 mm). The wheelbase is 3350 mm, while the rear overhang is very short.
The interior of the conceptual pickup truck has already been declassified, and like the one who, when looking at these images, remembered the "low panel" of the Vaz Samara. Instead of a steering wheel, a steering wheel is installed, the screens of the multimedia system and the dashboard are located in different planes. The transmission selector and parking brake unit is also located on the multimedia monitor panel. Interestingly, on the company illustrations of the concept truck on the dashboard, the speed is indicated in miles per hour. This clearly hints at which market the creators are primarily focused on.
The company does not provide any technical data, but it is safe to assume that the cars will be twin-engine (with all-wheel drive). More about them will be told very soon at the Tokyo Motor Show.
(Visited 1 times, 1 visits today)